Are PTZ Cameras the Best Option for Your Company?
Few cameras have as many options and functions as the Pan-Tilt-Zoom (PTZ) camera in the field of security camera systems. PTZ cameras are a popular and practical alternative for organizations across a variety of industries because to their capacity for easy monitoring of broad areas, real-time zooming in on events, and fully remote control possibilities. Continue reading to learn more about PTZ cameras, their most well-liked features, and the reasons you might want to select one for your company.
What is a PTZ camera
A camera's capacity to move its lens and refocus in real-time is referred to as PTZ. PTZ cameras give users total control over the field of view thanks to a lens that can rotate on three axes. You can swivel your camera in any direction and zoom in or out in real-time using the software on the system's Network Video Recorder or on the remote viewing app. PTZ cameras have the unusual capacity to simultaneously monitor a wide region and the minute details.
PTZ surveillance of broad areas in a factory
Imagine being able to lower the expense of covering substantial portions of your workplace or place of business without compromising image quality or resolution. PTZ cameras may be utilized for both wide-area monitoring and zooming in to provide greater detail thanks to their numerous functions.
PTZ cameras allow business owners to cover wide regions with fewer cameras than fixed cameras, which can only cover a restricted area. PTZ cameras are an effective way to monitor huge worksites for outdoor businesses like construction sites or gravel pits while also enabling users to zoom in on site visitors, possible robbers, and other individuals. PTZ cameras have the ability to zoom in to let you read the license plates of vehicles that come to your property after hours.
Narrow your attention
PTZ cameras have the capacity to simultaneously zoom in and focus on small details while covering wide regions. Your PTZ camera gives you the ability to acquire both a high-level and comprehensive view of your worksite or business, saving you from having to cover an area with numerous cameras with various characteristics.
Parking lots are one of the most common locations for PTZ cameras. The ability to examine the entire parking lot and zoom in on specific instances to gain more detail is invaluable when dealing with claims of vehicle damage from carts, slip and fall accidents, or hit-and-run incidents in your parking lot.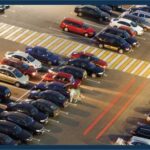 Outdoor Parking Surveillance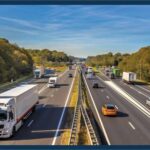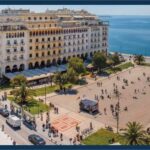 Public Space Surveillance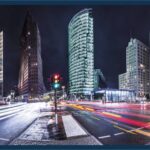 City Intersection Surveillance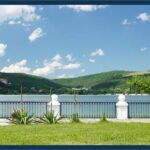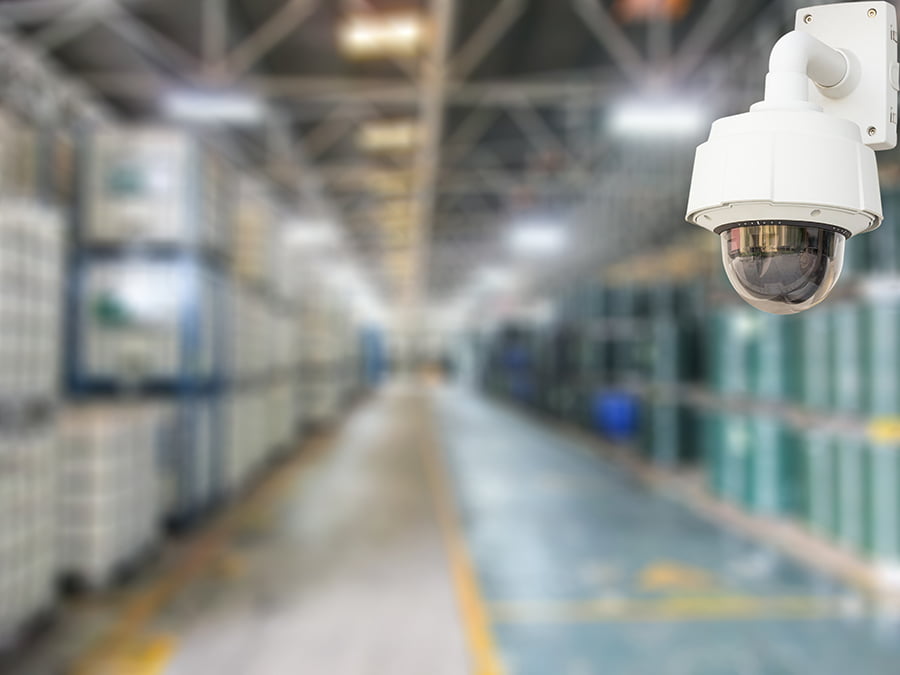 Where Can PTZ Cameras Be Installed?
Perimeters or Bottlenecks
For traditional methods, it takes multiple cameras to completely cover a perimeter.
Management inevitably becomes too complicated. These systems are expensive and ineffective since animals or swaying foliage might cause false warnings.
Solution
Longer Infrared distances and higher zoom ratios are qualities of a single Hikvision PTZ Camera that can cover a broad region. AcuSense technology is used to detect both people and moving objects. Automated visual and aural alerts are also effective deterrents of trespassers.
City bottlenecks at intersections
For a single crossing to be completely covered by traditional techniques, at least 4 cameras were needed. Moreover, zooming in results in losing the overall picture even after placing a standard PTZ camera at an intersection.
Solutions
Bullet and PTZ lenses can cooperate to track a target using a TandemVu PTZ.
When the PTZ lens zooms, pans, or tilts, the bullet lenses maintain the panoramic vision. Even at night, a vehicle's color may be easily recognized and recorded thanks to the PTZ's exceptional low-light imaging.
Public Squares Traffic Jams
There are no designated entrances or exits in public squares, therefore the entire area needs to be constantly watched. The coverage and zoom ratios offered by conventional cameras are insufficient to capture all the required details.
Solutions
A TandemVu PTZ's bullet lens can track a full square, while the rotating and zooming PTZ lens focuses on specifics. Security staff can manually frame the image captured by the bullet lens, then use the PTZ lens's zoom feature to quickly capture the scene's specifics.
Expressways
It would take a sizable installation to place traditional security cameras along the length of an entire highway. Moreover, traditional cameras struggle to track moving objects at high speeds or to gather important data in low light.
Solutions
The work of several conventional cameras is completed by a single TandemVu PTZ camera.Although the PTZ lens watches quickly moving vehicles to collect data such license plate numbers and vehicle type, even at night, the bullet lens can monitor multiple lanes on an expressway.
Parking Lots Outside Bottlenecks
Parking lot managers must be aware of operational conditions in addition to safety-related monitoring. With traditional methods, this is difficult, especially when you need to zoom in for details while keeping the entire image in view.
Solutions
The bullet lens on a TandemVu PTZ can assist the parking lot manager in comprehending the general condition of the parking lot and the distribution of open spaces. On the other side, when incidents happen, its PTZ lens performs in-depth target surveillance and follows approaching and exiting vehicles.