Security Solution
DATA CENTER
Depending on real-world needs and limitations, unique combinations of each system and their functionalities can be customized. Our offerings range from the most general security needs to advance intelligent functions that improve management efficiency and user experience.
Most of data centre, require a video intercom system to assist communication and entry control. 1st solution offers a comprehensive range of video intercom products to enable convenient two-way audio and video verification. Our video intercom system integrates seamlessly with CCTV and alarm systems, creating an all-encompassing security solution for scenarios with complex security and management needs.
1st solution designs security cameras for every specific building-security need – indoor and outdoor areas, corridors, panoramic scenes, and much more. They provide intrusion detection featuring real-time alerts and deterrents based on video content analytics, along with 24/7 colour imaging – which is most helpful when forensic evidence is needed.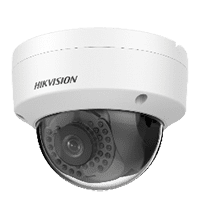 DS-2CD3141G0-I
4.0 MP IR Network Dome Camera
Storage 24-slot Single Controller Storage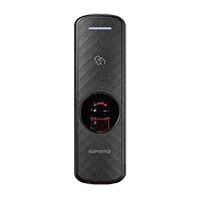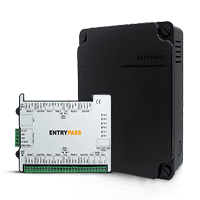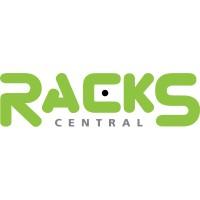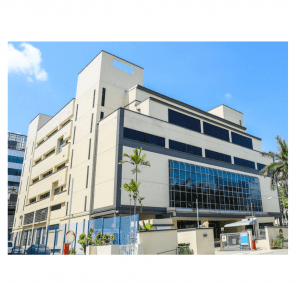 Located in the hub of Asia in Singapore, Racks Central operates a Tier 3 ready data center space for enterprise grade customers in Singapore and beyond. Racks central focus is to provide this world-class facility to clients for whom data integrity is essential and a highly secured facility to host their key assets is vital. Racks Central is well poised to satisfy the IT hosting, security and connectivity needs of enterprises, service providers and telecommunication carriers from all over the region.
We have fully upgraded the existing 5 floor of large data hall 300+ cameras, and integrated the surveillance system with the door access, intercom PA and video display system, to serve as a one stop solution to escort their building safety. And using the professional HCP server to control all of devices in the system.
CAMERAS
We have installed over 200 cameras in the Data Centre as we were their data centre contractors so now let's talk more about the different types of CCTV systems or surveillance systems in Singapore and which would be best for the purpose you want.
Dark Fighter Technology Cameras
In low-light situations, these close circuit TV systems can capture colored images. Due to its wide range of capabilities, dark fighter technology can be used at any time of day or night and provide optimum performance. They have 12″ CMOS progressive scan sensors, which enable them to capture high-quality images without the use of an external light source, making them ideal for nighttime security surveillance.
The following are some of the other advantages of dark fighter technology cameras:
Line crossing, audio, and face recognition are all useful features.

It can be used for a variety of things.

High-resolution 
ANPR/LPR Cameras
The data on registration plates is read and stored using ANPR and LPR cameras. Many organizations, including tolling, hotel overstay management, and, of course, car parking, profit from their easy and effective solution. Automatic Number Plate Recognition (ANRP) and License Plate Recognition (LPR) cameras are devices that help collect copious information in a high-traffic area in order to keep any premises safe.
ANPR/LPR cameras also have the following advantages:
Information storage is one of the smart features.

Cars that have been banned from a location may be identified.

Allows a company's operations to operate smoothly.
Internal and External Dome Camera
The dome camera is one of the most common security and surveillance cameras for both indoor and outdoor use. The camera's shape makes it difficult for onlookers to tell which way it is facing, which is a clever design feature that deters offenders by creating a sense of doubt. Other advantages of this camera style include:
Other advantages of dome cameras, both internal and external, include:
CCTV Installation is easy.

Features that are immune to vandalism

Night vision infrared
Bullet Camera
Bullet cameras have a long, cylindrical shape that makes them suitable for use outdoors. Their advantages are particularly apparent in applications that necessitate long-range viewing. The close circuit TV systems  are protected from dust, dirt, and other natural elements by being housed in protective casings. The cameras can be conveniently installed using a mounting bracket and are available with fixed or varifocal lenses, depending on the needs of the application.
Bullet cameras also have the following advantages:
IR night vision

Compact size aids installation

High-quality image resolution
C-mount Camera
C-mount cameras have detachable lenses, allowing for quick lens changes to suit various applications. Due to the ability to use special lenses for C-mount cameras, they can cover distances beyond 40 feet, while regular CCTV lenses can only cover distances of 35-40 feet.
C-mount cameras also have the following advantages:
Can adapt to technological changes

Useful for indoor use

They are visible due to their bulky size (which acts as a deterrent)
Day/Night Camera
These cameras don't need infrared illuminators because they can capture clear video images in the dark thanks to their extra sensitive imaging chips. They can operate in both standard and dimly lit settings. As a result, these cameras are suitable for outdoor surveillance applications where IR cameras fail to perform well.
Day/night cameras also have the following advantages:
Make a color and black-and-white recording.

A wide range of sizes is available.

Capacity to see infrared
PTZ Pan Tilt & Zoom Camera
PTZ (pan/tilt/zoom) cameras allow the camera to be rotated left and right (panning), up and down (tilting), and even zoomed in and out (zooming). When a live guard or surveillance expert is present to operate the security equipment, these cameras are used.
PTZ cameras also have the following advantages:
IR night vision with a 200m range and an X36 optical zoom

Image resolution of high quality
Discreet CCTV
These cameras can be placed inconspicuously, allowing you to catch good footage of robbery and criminal damage. Discreet CCTV cameras are advantageous because offenders are less likely to notice them and, as a result, they are less likely to be harmed.
Other advantages of unobtrusive CCTV cameras include:
It's possible to prop it up or mount it.

It's possible to hide it in a variety of items.

Useful for indoor use
Thermal Image Cameras/Infrared Cameras
One of the best 24 hour security cameras on the market, delivering quality images to airports, seaports, boards, and a variety of other vital infrastructures at any time of day. Small LEDs circle the lens of infrared cameras to aid in the detection of moving figures in complete darkness. Thermal image cameras have the ability to see over long distances of up to 300 meters!
Infrared cameras also have the following advantages:
Intruders can be detected up to 250-300 meters away.

In low-light situations, it's excellent.

Visual barriers do not stop thermal radiation from passing through.
Varifocal Cameras
With the ability to zoom in and out while maintaining focus. Varifocal cameras allow you to change the focal length, angle, and zoom – perfect for getting footage in a square room where you'd usually get a "dead zone" with a fixed lense camera.
Varifocal cameras also have the following advantages:
Most cameras can't catch such "dead zones," but this camera can. It also has exceptional focus.

Close-up and long-distance work well together.
Network Cameras
These cameras broadcast their photographs over the internet, allowing for easy access to CCTV video. Since you can see what's going on when you're away from the house, network cameras are perfect for both domestic and commercial usage.
The following are some of the other advantages of network cameras:
Data is readily accessible.

Ideal for both homes and businesses

Less cabling means less maintenance.

CCTV Installation is easy
High Definition Cameras
Because of their high resolution, high definition cameras are primarily used in high-risk environments such as banks and casinos. To ensure high security and maximum protection, this is to capture a good picture of everyone who enters and exits. These cameras are excellent for detecting wrongdoing and enable the user to zoom in for greater clarification if the footage is required in court.
High-definition cameras also have the following advantages:
Pictures that are clear and informative

Provide the highest level of protection for high-risk institutions.

It's possible to zoom in without losing focus.
Access control system
We have installed over 20 sets door access system (EM lock, door controller, card reader, fingerprint, door contact)
Security Door Access Control System Fundamentals
Protecting your network is probably very important for you if you have mission-critical equipment located at remote locations. Securing your pages, on the other hand, goes beyond defending your network from hackers.
There's also the issue of physical site protection to remember. After all, if your equipment is stolen, it will have a negative impact on your operations and bottom line. As a result, the first step is to ensure that no unauthorized individuals gain access to your facility. And it all begins with an access control system.
It's all about who, when, and when it comes to door access control. Who is allowed to enter or leave, where they are allowed to exit or enter, and when they are allowed to enter or exit are all determined by an Access Control System. This means it's the best form of access control for ensuring the physical protection of your remote sites as well as the security of your system equipment.
Let's start with the fundamentals of access control.
The Use of Mechanical Locks and Keys Isn't Enough
Part of the access door system is regulated by keys and locks. Depending on how the lock is set up, only anyone with a key can gain access through the door when it is closed. Mechanical locks and keys can function well as domestic access control systems, but they aren't ideal for remote facilities because they don't restrict the key holder to particular times or dates.
These door access control systems do not keep track of which key was used on which door, and keys can be easily copied or passed to an unauthorized individual. To retain business protection, locks must be re-keyed when a mechanical key is lost or the key holder is no longer allowed to use the secured area.
The ability to revoke access is possibly the most important feature that distinguishes mechanical and electronic door access systems in terms of protection. To retain protection, any homeowner who wishes to grant or revoke access to various people must choose between permanently trusting certain people once the keys are returned or replacing/rekeying the locks. The decision to revoke keys is much easier and much more likely with electronic keys. As a result, it has a distinct security advantage in favor of electronic locks.
Secure Access Door Control Systems
Computers are used in electronic central door and access systems to overcome the limitations of mechanical locks and keys. Mechanical keys can be replaced using a variety of methods. To unlock your doors, you can use a swipe card, a password entered on a keypad, key fobs, or even biometric scanning.
A multi-door access control system's main goal is to provide easy and convenient access to approved people into your remote sites while preventing unauthorized access.
At a single door, an IP-based RTU (remote telemetry unit) grants access based on the credential presented. The door unit may make the decision locally, remotely via a central management system, or cooperatively via the exchange of login profiles and access requests. These RTUs are installed in each of your sites where access must be limited.
Your access control system's brain is the central management system. This door access control program is the main database and file manager for your device, and it's in charge of storing and transmitting information to and from RTUs.
When access is given, the door is unlocked for a predetermined period of time, and the event is registered. The door remains locked when access is denied, and the attempted access is registered. The device will also control the door and sound an alarm if it is forced open or left open for an extended period of time after being unlocked.
Deploying an Advanced Building Access System is Easy
If you run a small business or a large organization, it's more important than ever to implement IP-based access control for your company in today's world.
Theft and vandalism can be combated with tools such as easy-to-install centralized management software, user-level permissions, comprehensive reporting, and advanced alerts.
Your sites' security would be enhanced by a high-quality access door lock system. We've compiled a guide that will show you how to keep your revenue-generating equipment secure.
Why Door Access Card Systems Are a Must
Your access manager has ultimate control over door control, access control, and a record of who tried to access what doors and when with DPS' IP based door access control system and an electronic keypad or a proximity card access door lock (with identification cards for doors and card readers).
You'll never have to drive out to a job site only to let a contractor in again. Simply give them an access code and let them get on with their work. Set a date and time limit for the code, so they can only use it when it's supposed to be used.
Exit buttons are also useful when you need to let someone into a site but don't have the time to wait for them to finish their job. When they need to leave, they press a button on the inside of the building to open the door, allowing them to leave without having to use any key cards to lock up.