PRODUCT
Video and Audio Intercom Systems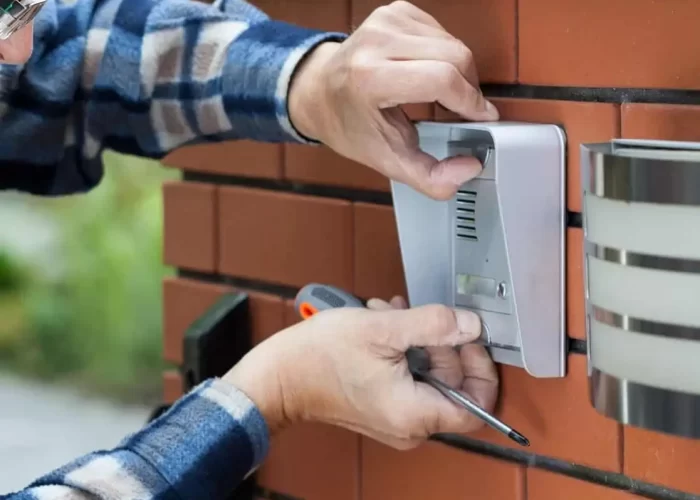 Install commercial or condominium intercoms or a telephone entry system to boost business security, gain remote door access control, and streamline visitor management for your facility.
An intercom system lets admins remotely see or speak with visitors at the door. Visitors simply press a button on the intercom panel to ring a buzzer, and wait for admins to answer the call. Admins can verify guests through video communication or voice-over messaging, and decide whether to unlock the door.
Gain control over guest access to your commercial building, storage unit, or hospitality facility with a door entry system that keeps out unauthorized intruders around the clock.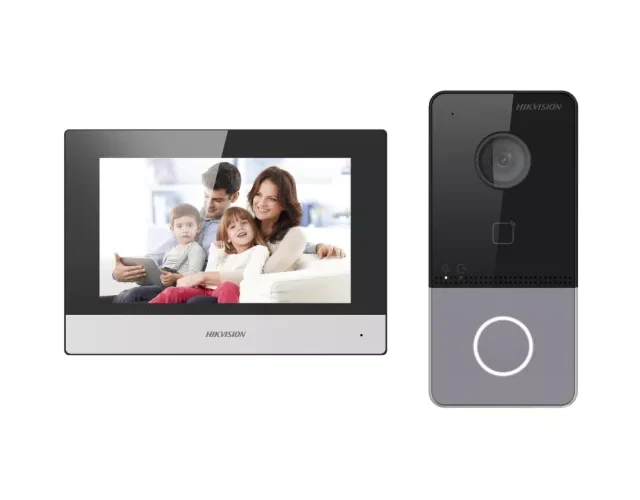 The Video Intercom line from Hikvision offers a wide selection of solutions to make two-way audio and video verification for entry control more effective and practical. To meet the demands of your project, pick from our high-performance IP-based, analog-based, or 2-wire devices.
With the iVMS-4200 platform, configuring and managing all products is simple. Our smartphone app gives you the power of remote control if you're using IP or 2-wire video intercom systems. You may use it to answer calls, watch videos, and even unlock doors.
Moreover, our video intercom systems can be connected to alarm and Surveillance systems. This improves security for video intercom solutions used in homes or businesses that need higher security standards.
Telephone Entry System
Use a telephone entry system to enable easy and secure communication.
By connecting calls from visitors at the entrance to administrators using a mobile or landline-based number, telephone entry systems streamline access control. Administrators can communicate to guests on the intercom and take calls to confirm their identities.
The most recent telephone entry systems use smartphone cloud-based apps that let you talk to visitors and unlock doors from anywhere.
At FirstSolution, we always put our customer's needs first, that's why you deserve the best protection for your home or businesses at affordable prices against our competitors.