PRODUCT
DOOR ACCESS CONTROL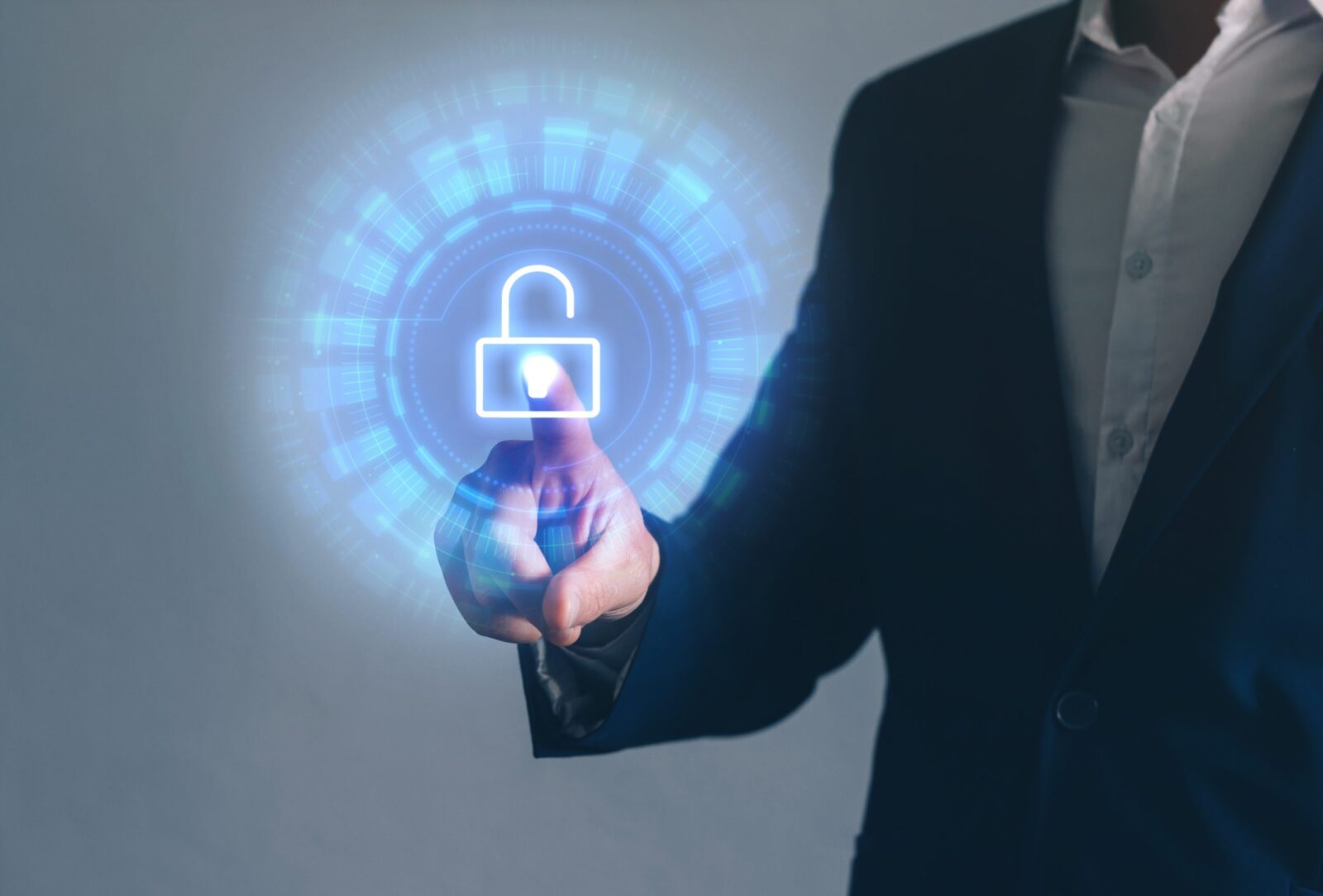 The first step is to guarantee that unauthorized people don't gain access to your facility. Door access control is a matter of who, where, and when. An Access Control System determines who is allowed to enter or exit, where they are allowed to exit or enter, and when they are allowed to enter or exit. This means that it is the best type of access control you can get to guarantee the physical security of your remote sites and the security of your system equipment. Mechanical Locks and Keys Are Not Enough.
Electronic door lock and access systems use computers to solve the limitations of mechanical locks and keys. A wide range of methods can be used to replace mechanical keys. You can use a swipe card, a password entered on a keypad, key fobs, or even bio-metric scanning to open your doors.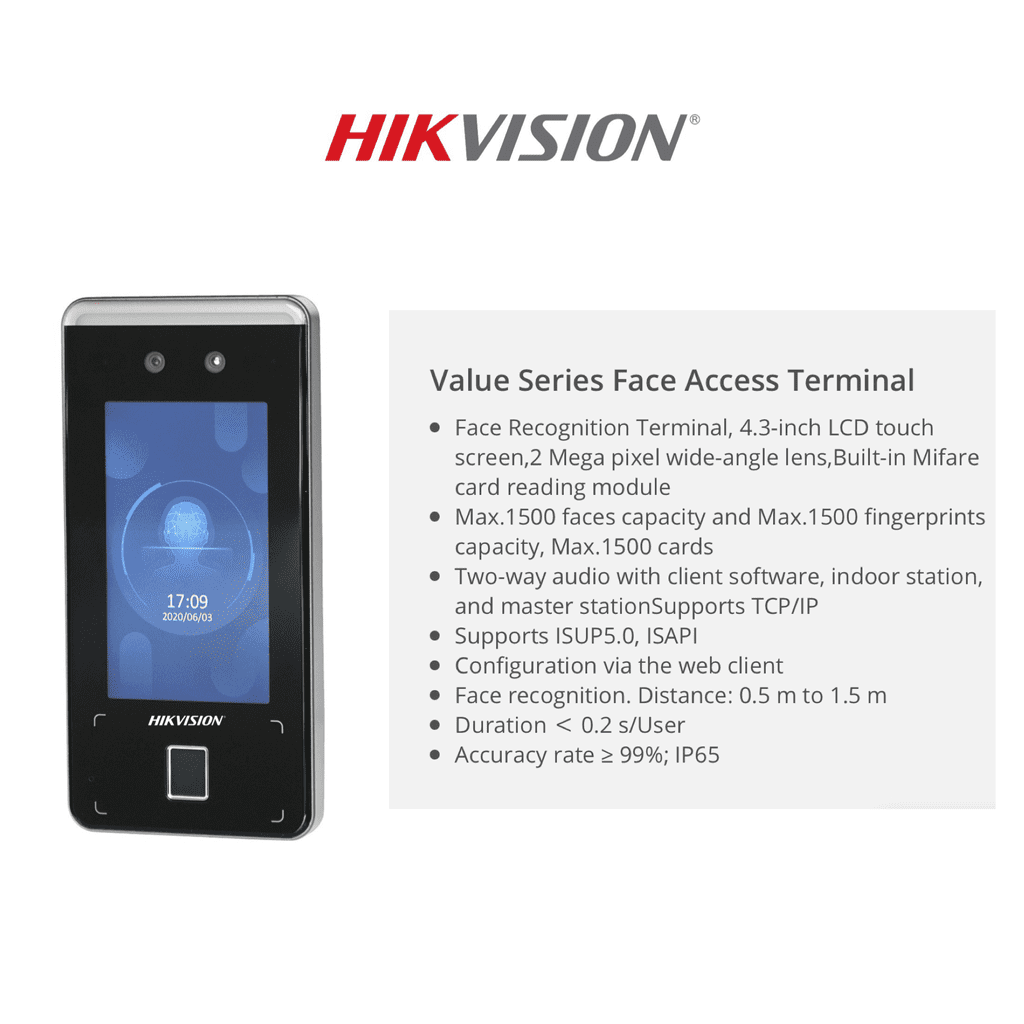 These special biometric readers are designed to read biometric information instead of a card that you carry. There are fingerprint readers, facial readers, finger vein, and other readers that read a characteristic of the person rather than a card that they carry. This is a much more secure system.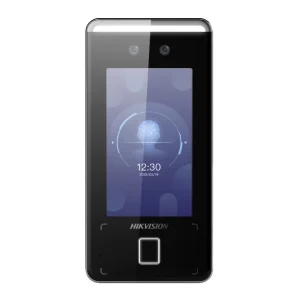 HIKVISION DS-K1T341CMF Face Recognition/Card/Fingerprint Terminal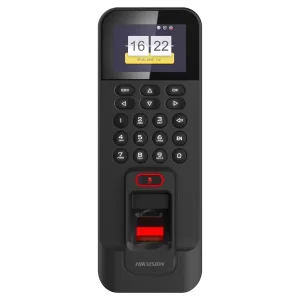 HIKVISION DS-K1T804AEF Pro Series Fingerprint Terminal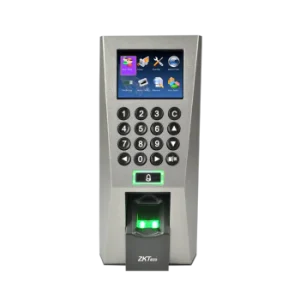 ZKTeco F18 Fingerprint Scanner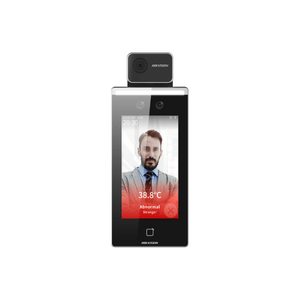 HIKVISION DS-K1TA70MI-T Pro Face Access Terminal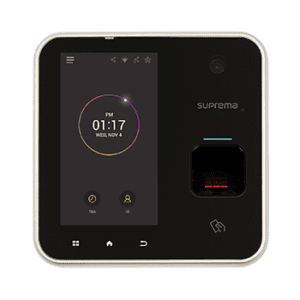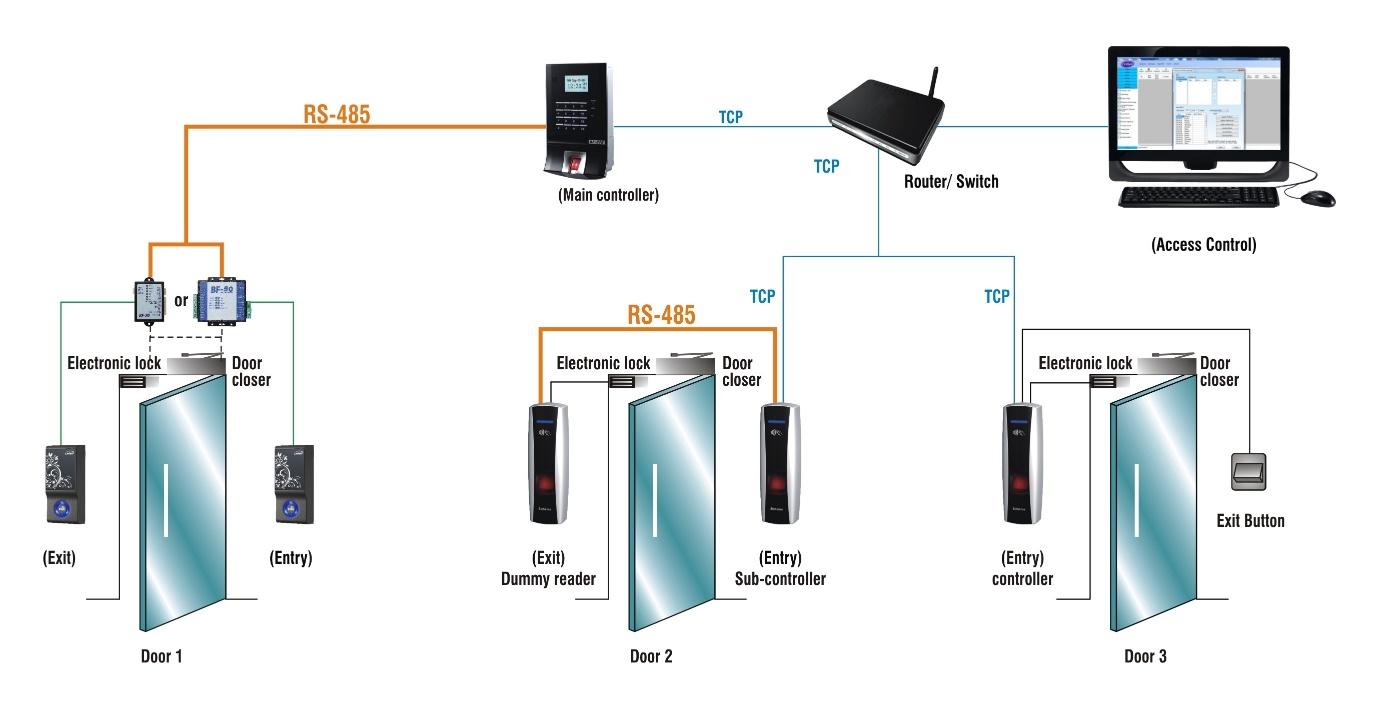 Securing Your Office with Fingerprint & Facial Recognition Door Access Control System
Your workplace is not simply a location of work for you and your staff, but also a substantial investment with all types of physical and virtual assets, whether they the machines you and your employees need to conduct work on, or the data and software stored within them – and this makes them worth safeguarding.
Why Your Office Security Matters
Protecting your workplace doesn't only mean keeping things secure and avoiding the danger of a security breach. It's also about investing in a system that's easy, adaptable, and scalable in delivering correct identification and accountability—think of being able to identify workers at the gate using thumbnail authentication. Wouldn't it give utmost security to your company?
Traditional security measures, such as PIN passwords and ID systems, are on their way out. They're not simply easy to open or copy, but may potentially damage your office's security in the long term.
To safeguard your assets, and your organization as a whole, you need the correct protection – and this is where the biometric identification comes in.
What You Need to Know About Fingerprint & Facial Recognition Biometric Systems
Protecting your company begins with the proper sort of security system, and the correct security system starts with biometrics.
A biometric is a biological measurement that computers may use to identify persons, including fingerprints, face sensor, and even iris recognition. Because biometric fingerprint and recognition is unique to each individual, they are not only impossible to fabricate or steal, but they also function as superior form of identity.
Computers are able to take advantage of this by detecting these measurements, and then capture and encode them into a particular set of data printouts. This data may then be kept and synched with an existing database, so every time an employee goes into the office, they are identified and permitted to access the premise. Plus, using the system's time recorder, you get to track the log ins and outs of each person in your firm.
Get to Know the Different Biometric and Door Access Systems
There are many biometric data types that computers may utilize in order to distinguish certain persons, such as the following:
Thumbprint biometric Thumbprints are fundamentally unique to each person because to the ridges and valleys on the surface tips of each individual thumb. Because of this, they are incredibly dependable, and they are even one of the oldest techniques of authenticating persons.
Facial biometric Like thumbprints, faces are likewise a unique collection of visual biometric data prints; and facial recognition technologies employ local feature analysis to confirm a person's identification.
Voice Recognition Another biometric that may be employed is the human voice, and since people's voices are unique, their pitches also have a unique signature that can be encoded into a data pattern and identified.
Eye Recognition There are two things that computers may search for in studying eyes: the iris, which has its own particular characteristics for every person, and the vein patterns around the sclera, which is the white area surrounding the iris.
You may also obtain more classic kinds of door access that's fitted with door entry timestamp when it comes to selective access for particular regions in your workplace or building. These are two of the most regularly utilized types:
Card Access The usage of scanning radio frequency identification (RFID) in order to unlock doors has been around for a long, and you find this not only in doors but also in things like ATM machines because of how they employ a unique magnetic signature.
PIN Access One approach to safeguard your workplace floor or building without the need for an external device is to use a password.
5 Benefits of Having a Fingerprint & Facial Recognition Biometric System
There's every reason why you should have biometric with alarm and biometric time attendance systems. However, when it comes to gaining high quality structure, you don't only get increased security and greater accountability for you and your staff, you also receive all types of perks, such as the following:
Efficiency Biometric solutions are meant to be simple to use and deliver reliable results when you need to manage time and attendance of workers with least effort needed. And since they perform rapidly, they also enhance productivity in the office.
Convenience The sheer architecture of a biometric system makes it straightforward to use for both workers and supervisors. Moreover, a centralized biometric may be utilized as time attendance module coupled with payroll for more easy payroll administration.
Versatility Biometric systems may be utilized pretty much anywhere, such as entrances and exits, and even gateways to high-security locations.
Scalability It's crucial to have a system that you can grow according to your business's demands, which biometric systems are fully capable of accomplishing with simplicity.
Profitability Implementing a control access of workers is useful at preventing fraud. Therefore, you not only safeguard your workplace from a possible security breach, but you also save more money by avoiding any danger of theft and fraud.
Common Challenges with Traditional Security Systems
When attempting to safeguard your workplace with a door access control system, you'll ultimately notice difficulties that need to be handled to minimize the danger of a breach. These are some of the usual difficulties you'll discover with standard security solutions:
Forgetting the PIN or ID Traditional forms of authentication methods, such as PIN system and access ID card, don't always function when you need them to. In the case of ID cards, there's always the chance of their becoming lost or stolen.
PIN passwords may also be forgotten, and without someone who knows the password, it may be difficult for individuals to access certain locations they need to be, and this can cut down productivity.
PIN or ID not reading properly PIN keypads may occasionally break or not all persons can be notified of the current change in password, and ID cards can be compromised when subjected to particular frequencies, impulses, or magnetic fields.
Intercom System for Your Business
Traditionally speaking, an office intercom device is a separate speech system that is utilized inside a building or a group of structures. Some intercom communication service providers provide this feature to their customers for in-house calls, which enables users to dial an extension inside the office comparable to a conventional call. You may use this function for fast talks between coworkers, limit access to certain parts of the building, to announce arrival of guests or ping specific persons at the other end. Intercom calls are normally free and do not incur any expenses from the service provider.
Another usage of intercom system is for internal security. Intercom equipment, such as a talkback or a door phone, is also utilized inside a structure. These are two-way communication electronic devices that incorporate circuitry for the purpose of delivering audio and/or video transmissions to aid authorize an access. The technology enables for voice communication between two or more sites for security considerations.
Security intercom systems, which may incorporate an automatic door opening mechanism and a motion detector, are typically utilized between a secured building entry and a continually traffic area of the building. A basic security intercom system comprises of one "master station" and one "sub-station." The master station is normally positioned at the location within the building where communications is to be received. The sub-station is normally positioned near the location where the communication is to be started.
Should You Integrate Your Office Security?
Another challenge that every business owner encounter is the question of whether or not they should integrate their numerous security systems into one central security network, and sadly, this frequently gets disregarded well until a breach takes place that undermines the organization.
In today's world, it's crucial to make sure that you cover as much territory as possible to make your organization as failsafe as possible, and this includes connecting multiple security systems in your workplace into one vast, central network.
This is what is known as "system integration", when multi-layered systems are joined and integrated into a more complete solution to optimize security. This helps you to simplify your company's security and give the finest safety and protection for both you and your workforce.
And although you would believe that it might be both tough and delicate work to integrate biometric door protection with CCTV, it doesn't have to be this way. In reality, this can all be made feasible by a professional integrator with the correct recommendations, expertise, and the assistance in order to consistently give you with a safe business and a sustainable future for your company.
Safeguard Your Office with Better Security Systems Today!
It's not always simple finding the appropriate security firm that can give exceptional services and continuing maintenance and support, but when you're working with First Solution Group, you know you're dealing with the finest.
With many years of expertise in the office security field, our team of professionals comes with the competence and know-how required to make sure that your organization is well-protected with the best and newest technology presently in the market.
And since we believe in giving only the finest services possible, we also provide system integration services to connect your door access system and your security camera system into a complete, all-around network that gives the best of both worlds.
So what are you waiting for? Protect your investments with First Solution Group now!