Technology
SURVEILLANCE SYSTEM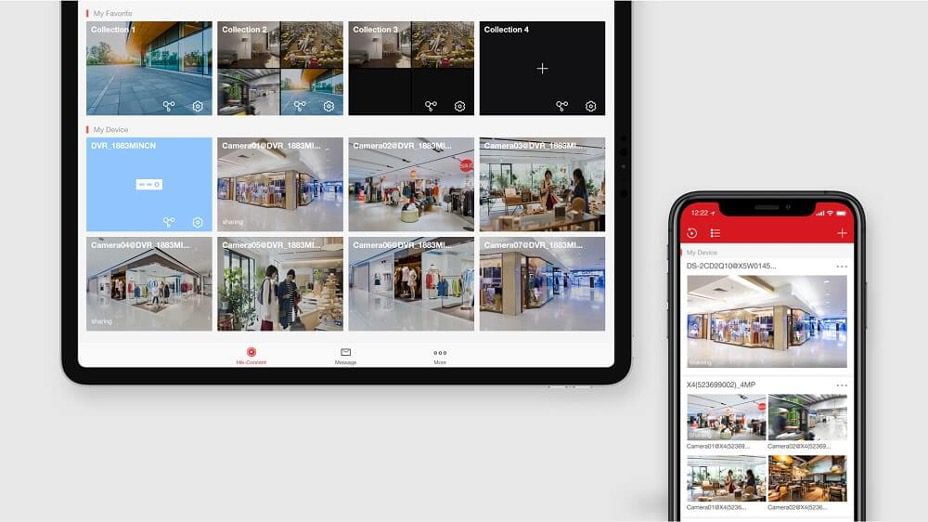 Hikvision has accumulated a strong technical to support surveillance system, advantage in platform software with a professional engineering team that has contributed to the breakthrough of many of today's cutting-edge technologies. Our cloud platform features global distributed multi-site deployment, highly reliable and fail-safe architecture, along with technologies like multi-level cache, dynamic domain name resolution, P2P network penetration, and adaptive network technologies.
Small Business Surveillance

Get easy access to devices – powered by P2P technology – and forget outdated and complicated network configuration.
Use 24/7 recording and VCA technology to discover everything that happened in your shop – whenever you like and wherever you are.
Residence Surveillance

When you are at work or on vacation and a visitor rings the doorbell, you will receive a message on your smart-phone. You can then have the power to talk with your visitor remotely, adding a very powerful level of security to your home.
Alarm Receiving Center (ARC)

ARC provides 24/7 alarm monitoring and response services from remote sites. ARC customers can integrate Alarm Monitoring Software to:
Connect Hikvision video security and intrusion alarm products via cloud P2P connection without IP/Domain.
Realize video verification and alarm receiving from Hikvision devices.
CCTV INSTALLATION FOR HOME OR BUSINESSES
1st Solution Group is a well-established CCTV service provider in Singapore. It was established a decade ago specializing exclusively in security systems such as Close Circuit Television (CCTV), Data Communications, Security Systems, Phone Systems, Alarm Systems, Door Access, Time Attendance and many more.
If you are looking for a low cost and affordable CCTV quotation for your business, then 1st Solution Group is your best bet for ensuring that your company's protection never falters. Get in touch with us now!
You can send us your requirements via WhatsApp to 9855 6824
or
Shoot an email to sales@firstsolution.com.sg.