Security Solution
WAREHOUSE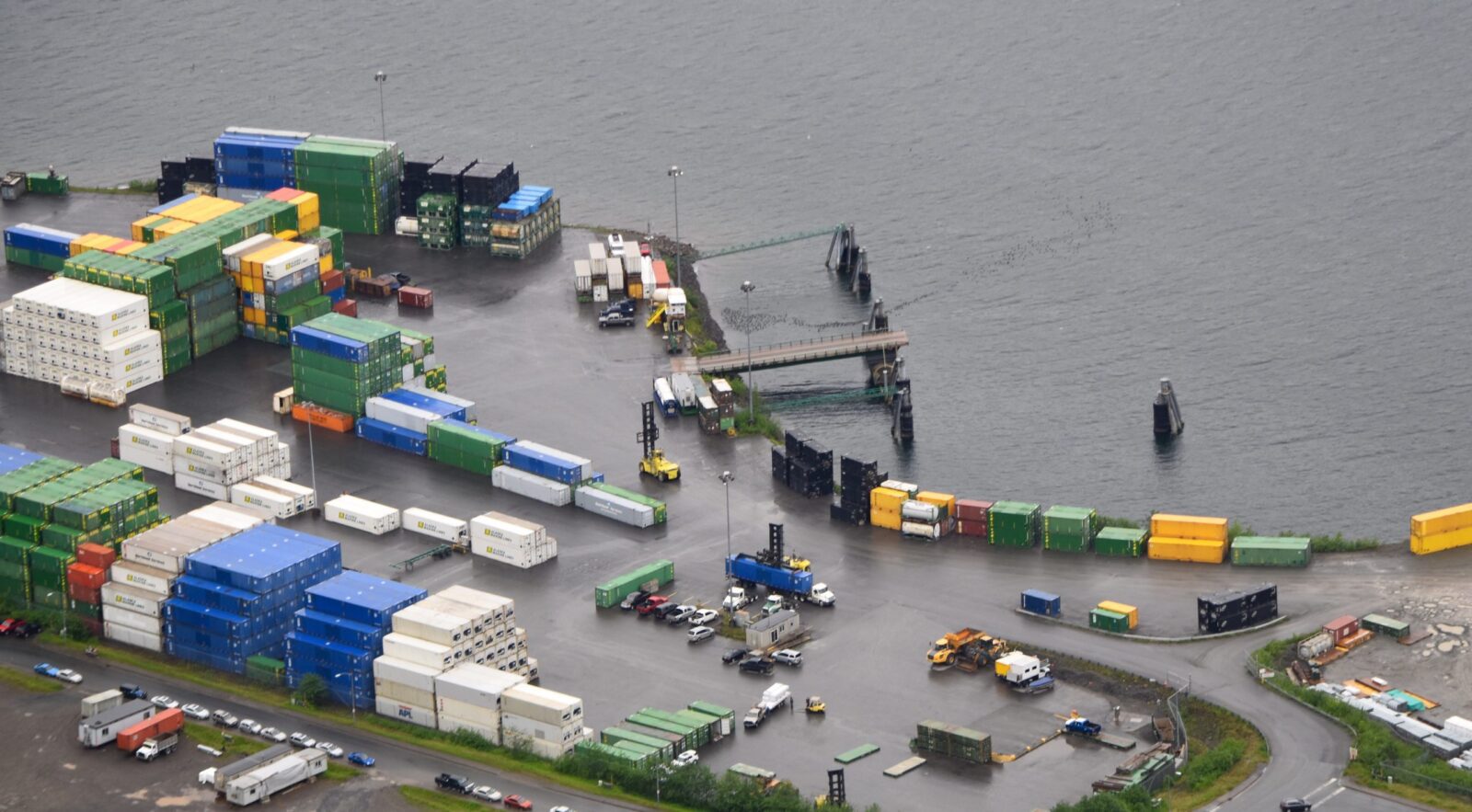 Efficient operation is among the top concerns of any logistics park. The 1st solution Warehouse Solution not only enhances overall security of the park, but also helps improve operational efficiency with focus on vehicle and goods management through adapting Artificial Intelligence powered functionality.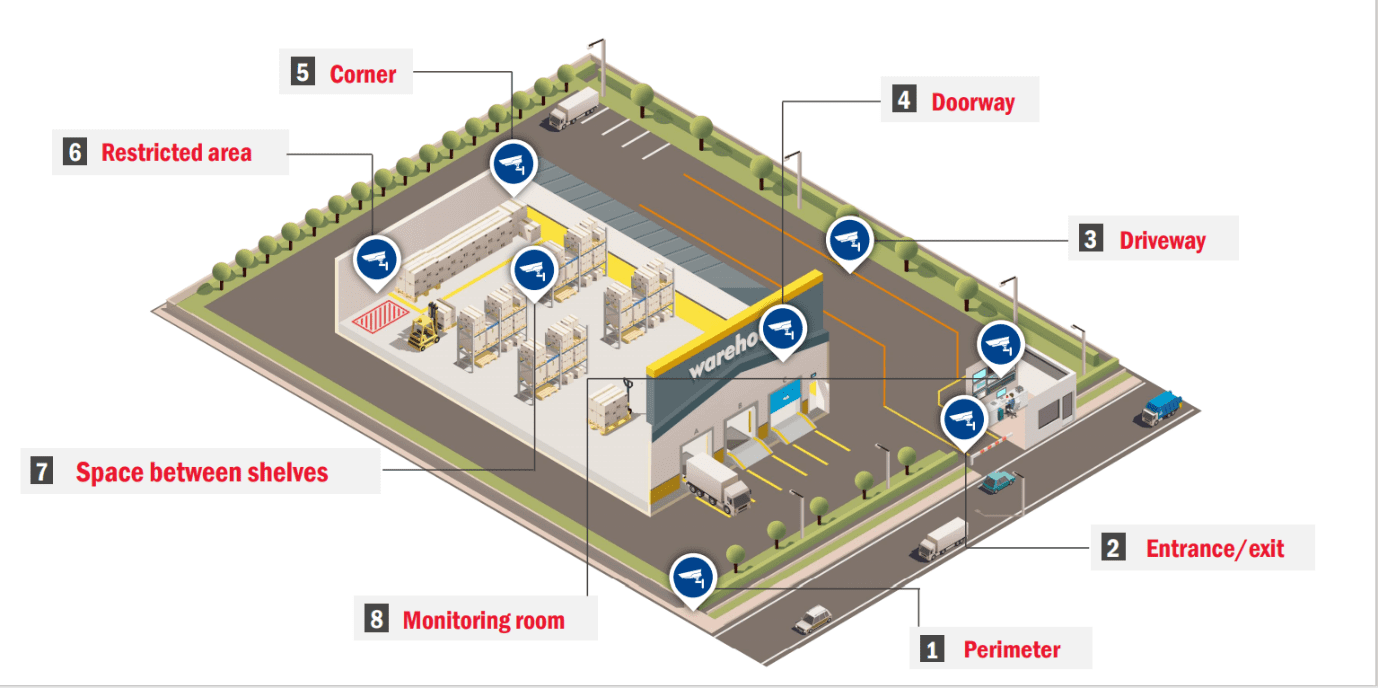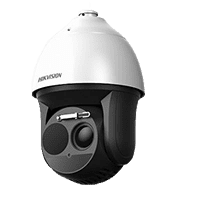 DS-2TD4136T-25
Thermal Camera, Early warning to prevent fire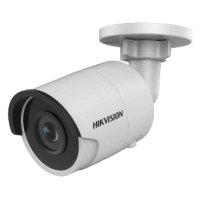 4MP Fixed Mini Bullet Network Camera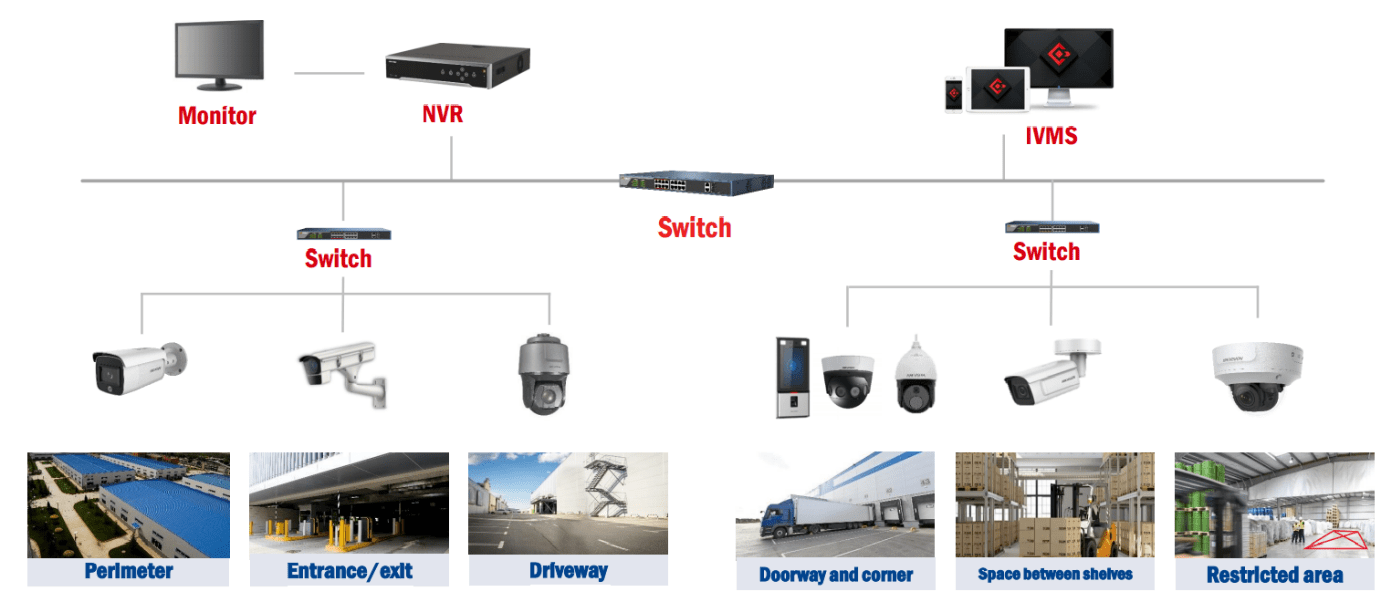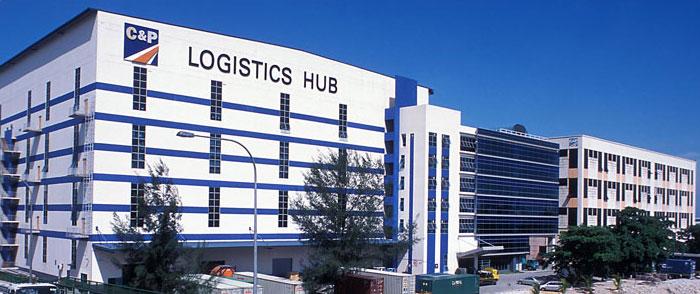 C & P Logistics specializes in offshore-related business which are licensed to transport, store and handle radioactive sources, explosives, and other dangerous cargo.
We have fully upgraded the existing 7 large warehouses 500+ camera totally, and integrated the surveillance system with a fire alarm system, to serve as a complete cctv-alarm system to escort and guard their cargo safely.
CCTV CAMERAS
We have installed over 300 cameras in this Warehouse so now let's talk more about the different types of CCTV systems or surveillance systems in Singapore and which would be best for the purpose you want.
Hikvision Dark Fighter Technology CCTV Cameras
In low-light situations, these close circuit TV systems can capture colored images. Due to its wide range of capabilities, dark fighter technology can be used at any time of day or night and provide optimum performance. They have 12″ CMOS progressive scan sensors, which enable them to capture high-quality images without the use of an external light source, making them ideal for nighttime security surveillance.
The following are some of the other advantages of dark fighter technology cameras:
Line crossing, audio, and face recognition are all useful features.

It can be used for a variety of things.

High-resolution 

Vivid color, along with amazingly sharp, clear images in ultra-low light
ANPR/LPR Cameras
The data on registration plates is read and stored using ANPR and LPR cameras. Many organizations, including tolling, hotel overstay management, and, of course, car parking, profit from their easy and effective solution. Automatic Number Plate Recognition (ANRP) and License Plate Recognition (LPR) cameras are devices that help collect copious information in a high-traffic area in order to keep any premises safe.
ANPR/LPR cameras also have the following advantages:
Information storage is one of the smart features.

Cars that have been banned from a location may be identified.

Allows a company's operations to operate smoothly.
Internal and External Dome Camera
The dome camera is one of the most common security and surveillance cameras for both indoor and outdoor use. The camera's shape makes it difficult for onlookers to tell which way it is facing, which is a clever design feature that deters offenders by creating a sense of doubt. Other advantages of this camera style include:
Other advantages of dome cameras, both internal and external, include:
CCTV Installation is easy.

Features that are immune to vandalism

Night vision infrared Clear CCTV Video Footage 
Bullet Camera
Bullet cameras have a long, cylindrical shape that makes them suitable for use outdoors. Their advantages are particularly apparent in applications that necessitate long-range viewing. The close circuit TV systems  are protected from dust, dirt, and other natural elements by being housed in protective casings. The cameras can be conveniently installed using a mounting bracket and are available with fixed or varifocal lenses, depending on the needs of the application.
Bullet cameras also have the following advantages:
IR night vision

Compact size aids installation

High-quality HD image resolution
C-mount Camera
C-mount cameras have detachable lenses, allowing for quick lens changes to suit various applications. Due to the ability to use special lenses for C-mount cameras, they can cover distances beyond 40 feet, while regular CCTV lenses can only cover distances of 35-40 feet.
C-mount cameras also have the following advantages:
Can adapt to technological changes

Useful for indoor use

They are visible due to their bulky size (which acts as a deterrent)
Day/Night Camera
These cameras don't need infrared illuminators because they can capture clear video images in the dark thanks to their extra sensitive imaging chips. They can operate in both standard and dimly lit settings. As a result, these cameras are suitable for outdoor surveillance applications where IR cameras fail to perform well.
Day/night cameras also have the following advantages:
Make a color and black-and-white recording.

A wide range of sizes is available.

Capacity to see infrared
PTZ Pan Tilt & Zoom Camera
PTZ (pan/tilt/zoom) cameras allow the camera to be rotated left and right (panning), up and down (tilting), and even zoomed in and out (zooming). When a live guard or surveillance expert is present to operate the security equipment, these cameras are used.
PTZ cameras also have the following advantages:
IR night vision with a 200m range and an X36 optical zoom

Image resolution of high quality
Discreet CCTV
These cameras can be placed inconspicuously, allowing you to catch good footage of robbery and criminal damage. Discreet CCTV cameras are advantageous because offenders are less likely to notice them and, as a result, they are less likely to be harmed.
Other advantages of unobtrusive CCTV cameras include:
It's possible to prop it up or mount it.

It's possible to hide it in a variety of items.

Useful for indoor use
Thermal Image CCTV Cameras/Infrared Cameras
One of the best 24 hour security cameras on the market, delivering quality images to airports, seaports, boards, and a variety of other vital infrastructures at any time of day. Small LEDs circle the lens of infrared cameras to aid in the detection of moving figures in complete darkness. Thermal image cameras have the ability to see over long distances of up to 300 meters!
Infrared cameras also have the following advantages:
Intruders can be detected up to 250-300 meters away.

In low-light situations, it's excellent.

Visual barriers do not stop thermal radiation from passing through.
Varifocal Surveillance Cameras
With the ability to zoom in and out while maintaining focus. Varifocal CCTV closed circuit television cameras allow you to change the focal length, angle, and zoom – perfect for getting footage in a square room where you'd usually get a "dead zone" with a fixed lense camera.
Varifocal cameras also have the following advantages:
Most cameras can't catch such "dead zones," but this camera can. It also has exceptional focus.

Close-up and long-distance work well together.
Network Cameras
These cameras broadcast their photographs over the internet, allowing for easy access to CCTV video. Since you can see what's going on when you're away from the house, network cameras are perfect for both domestic and commercial usage.
The following are some of the other advantages of network cameras:
Data is readily accessible.

Ideal for both homes and businesses

Less cabling means less maintenance.

CCTV Installation is easy
High Definition Cameras
Because of their high resolution, high definition cameras are primarily used in high-risk environments such as banks and casinos. To ensure high security and maximum protection, this is to capture a good picture of everyone who enters and exits. These CCTV closed circuit television cameras are excellent for detecting wrongdoing and enable the user to zoom in for greater clarification if the footage is required in court.
High-definition cameras also have the following advantages:
Pictures that are clear and informative

Provide the highest level of protection for high-risk institutions.

It's possible to zoom in without losing focus.
ACCESS CONTROL
We have installed over 40 sets of door access systems for their building access control systems. We also have commercial access control systems.
The first step is to guarantee that unauthorized people don't gain access to your facility so to do that you should do an access control installation. Door access control is a matter of who, where, and when. An Access Control System determines who is allowed to enter or exit, where they are allowed to exit or enter, and when they are allowed to enter or exit. This means that it is the best type of commercial access control system you can get to guarantee the physical security of your remote sites and the security of your system equipment. Mechanical Locks and Keys Are Not Enough.
Electronic central door and access systems use computers to solve the limitations of mechanical locks and keys. A wide range of methods can be used to replace mechanical keys. You can use a swipe card, a password entered on a keypad, key fobs, or even biometric scanning to open your doors.
These special biometric readers are designed to read biometric information instead of a card that you carry. There are fingerprint readers, facial readers, finger vein, and other readers that read a characteristic of the person rather than a card that they carry. This is a much more secure system. Access control system installations are also really easy.