Security Solution
TRANSPORT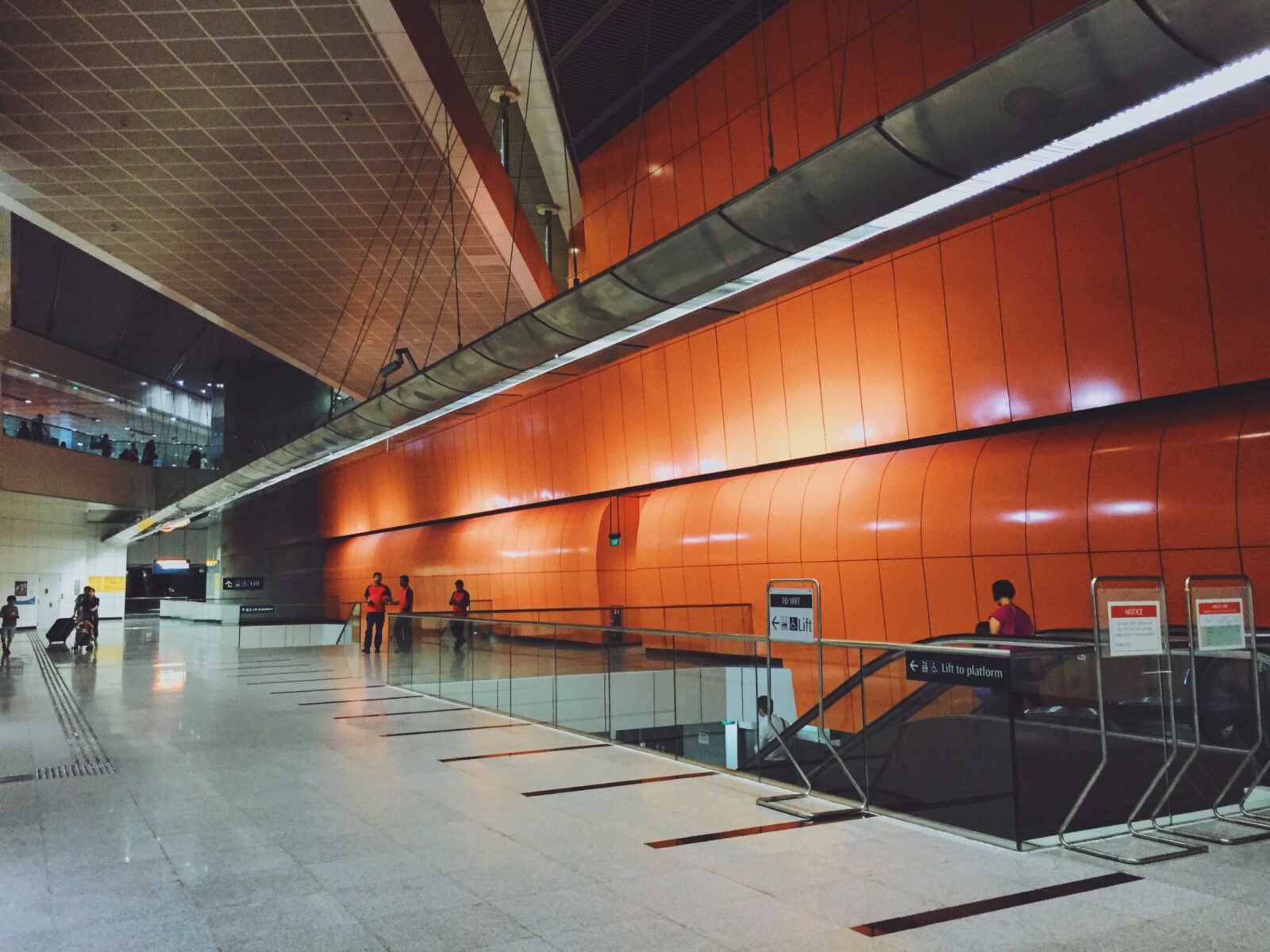 As city populations grow, so we afford the burdens on public transportation systems. A solution that improves awareness, removes complexity, and reduces labour is obviously needed. The key objective remains keeping everyone moving safely and responsibly on the road, optimizing the use of available transportation resources, and responding to traffic events as swiftly as possible.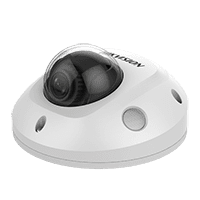 DS-2CD3545G0-IS
4MP Powered by darkfighter Fixed Mini Dome Network Camera C/w Audio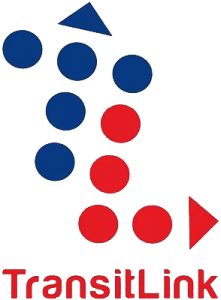 TransitLink plays an important role in Singapore's Public Transport system as the Transit Acquirer which provides integrated services and solutions to the authorities (such as the Public Transport Council and the Land Transport Authority), the Public Transport Operators (SBS Transit, SMRT, Tower Transit and Go-Ahead), the Card Managers (EZ-Link and NETS) and of course, all our valued customers.
A total of 50 MRT stations and bus interchange stations across the island have been upgraded to the old system to ensure the safety of ticket offices and the security of revenue. The new system provides services for the fully unmanned ticket office in security, alarm and system stability.
CAMERAS
We have installed over 200 cameras all over Singapore MRT/Bus interchange ticket office and HQ.
PRODUCTS
CCTV
A CCTV camera allows you to significantly reduce the cost of protecting your home & business premise and your assets. Our systems reliably provide quality and seamless monitoring. This gives you some peace of mind as you go about your daily operations.
Security requirements vary. The network cameras to meet various needs – from general video surveillance to video content analytics based on Deep Learning algorithms – and beyond.
Rendering high-quality images across a range of lighting conditions – while minimizing requirements on storage and bandwidth – and providing data-powered situational awareness to help you make smart decisions, our network cameras are the ideal choice for hundreds of application scenarios.
1.Crime prevention
2.Real-time surveillance
3.Enhanced employee productivity
4.Criminal evidence
5.Reduces employee related incidences
6.Handling disputes
7.Enhance customer experience
8.Reduce security costs
9.Quality monitoring of high-risk areas
10.Full proof protection/coverage
Dark Fighter Technology Cameras
In low-light situations, these CCTV close circuit television systems can capture colored images. Due to its wide range of capabilities, dark fighter technology can be used at any time of day or night and provide optimum performance. They have 12″ CMOS progressive scan sensors, which enable them to capture high-quality images without the use of an external light source, making them ideal for nighttime security surveillance.
The following are some of the other advantages of dark fighter technology cameras:
Line crossing, audio, and face recognition are all useful features.

It can be used for a variety of things.

High-resolution 
Varifocal Cameras
With the ability to zoom in and out while maintaining focus. Varifocal cameras allow you to change the focal length, angle, and zoom – perfect for getting footage in a square room where you'd usually get a "dead zone" with a fixed lense camera.
Varifocal cameras also have the following advantages:
Most cameras can't catch such "dead zones," but this camera can. It also has exceptional focus.

Close-up and long-distance work well together.
Disadvantages:
CCTV installation cost is a bit more expensive
Network Cameras
These cameras broadcast their photographs over the internet, allowing for easy access to CCTV video. Since you can see what's going on when you're away from the house, network cameras are perfect for both domestic and commercial usage.
The following are some of the other advantages of network cameras:
Data is readily accessible.

Ideal for both homes and businesses

Less cabling means less maintenance.

CCTV Installation is easy

CCTV installation cost is cheap
TECHNOLOGY
ALARM AND LINE CROSSING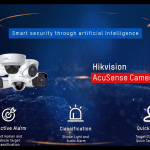 Hikvision Alarm offers intruder alarm solutions which combine a deep customer understanding with world-leading technologies. Hikvision provides top-tier intruder products suitable for a range of market segments and vertical applications. These include everything from residential and SOHO (small office/ home office) solutions, to commercial, healthcare, seaports, airports, and critical infrastructure applications.
Wired Alarm System
Hikvision Wired Security Control Panels provide superior protection in many diverse situations, from retail to industrial scenarios.
Wireless Alarm System
This advanced synergy of technologies is delivered in a small, compact, and discreet panel that delivers multi-configuration methods, full control and setup via Hik-Connect smart device application and iVMS as well as video verification through revolutionary Intruder Verification as a Service (IVaaS).
The line crossing detection smart function of Thermal Cameras facilitate enhanced perimeter protection with key region intelligent intrusion detection. This smart function also facilitates rapid target lock and alarm triggering even in complete darkness or low-light environments.
When cross line detection is activated, a virtual tripwire is drawn across any live IP camera feed, eliminating the cost and hassle of installing external sensors. When the line is "crossed" by a person or object, the system will trigger an alarm.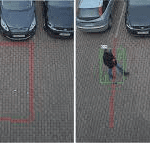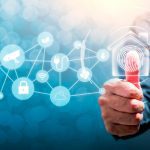 Electronic alarm systems are made up of three component parts designed to detect, determine and deter criminal activity or other threatening situations. An alarm system can detect an event such as an invasion, fire, gas leak or environmental changes; determine if the event poses a threat; and then send a notification about the event.
PRODUCT FEATURES
FEATURED PRODUCTS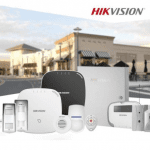 Door and window contacts are switches that indicate the opening or closing of a door or window. The switch is mounted to a door or window and is held closed by a magnet attached to the frame. When the door or window moves away from the magnet, the switch opens and it is sensed by the alarm control panel.
Motion Sensors can detect movement or motion in a large room.
Glass Break Detectors are designed to constantly listen for the sound of breaking glass. When the glass break detector hears the sound pattern caused by shattering glass, it sends an electronic signal to the alarm control panel.
Shock Sensors can detect an intruder that is using force to pound through a wall, roof or other area of the structure.
A Keypad is a device that is used to arm and disarm an alarm system. Keypads are generally installed near the entrance or exit of home. If a door or window is opened when the system is activated, the keypad will immediately initiate an alarm.
TECHNOLOGY
SURVEILLANCE SYSTEM
We also provided them with CCTV Services such as monitoring and maintenance.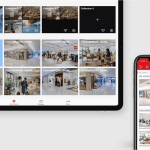 Hikvision has accumulated a strong technical to support surveillance systems and is part of our CCTV Services, advantage in platform software with a professional engineering team that has contributed to the breakthrough of many of today's cutting-edge technologies. Our cloud platform features global distributed multi-site deployment, highly reliable and fail-safe architecture, along with technologies like multi-level cache, dynamic domain name resolution, P2P network penetration, and adaptive network technologies.
Small Business Surveillance
Get easy access to devices – powered by P2P technology – and forget outdated and complicated network configuration.
Use 24/7 recording and VCA technology to discover everything that happened in your shop – whenever you like and wherever you are.
Residence Surveillance
When you are at work or on vacation and a visitor rings the doorbell, you will receive a message on your smart-phone. You can then have the power to talk with your visitor remotely, adding a very powerful level of security to your home.
Alarm Receiving Center (ARC)
ARC provides 24/7 alarm monitoring and response services from remote sites. ARC customers can integrate Alarm Monitoring Software to:
Connect Hikvision video security and intrusion alarm products via cloud P2P connection without IP/Domain.
Realize video verification and alarm receiving from Hikvision devices.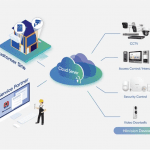 PRODUCTS
MAINTENANCE
We have trained and professional engineers to provide after-sales maintenance services.
We offer a wide range and customise maintenance contract services to suit your needs.
We provide attractive packages, consult our specialist for a free site survey now.
OUR WORKERS