5 Best Gym & Fitness Center Door Entry Systems in 2022
This article will assist you in selecting the ideal door entry system for your gym, sporting institution, or club. While the majority of common door entry systems offer minimal security, we took the time to highlight systems that can offer more.
Modern door entry systems combine with extremely sophisticated access control systems and come with a variety of various parts that enhance user experience, guarantee security, and provide remote access. For clubs that wish to keep their members secure and content, door entry systems are among the most important technology.
Security at Gym and Fitness Center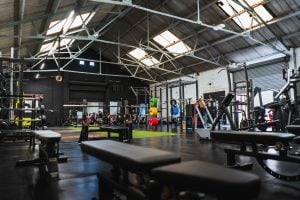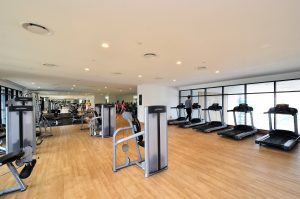 Asset protection hazards and security issues are present in every firm. These dangers and difficulties can take many different shapes, but one thing is certain: Ignoring them will not make them go away. Planning and knowledge of the security requirements and weaknesses of your facility are necessary for effective physical security. Therefore, a security assessment of your gym, club, or fitness facility is always an excellent place to start.
Your facility's protection starts with physical security. To protect your facility, clients, and assets, physical controls are used. But as a company owner, you want to make sure that your protection is still effective and practical for your clients. Convenience and protection can be combined, however it's challenging.
A Door Entry System's Worth
It is crucial for business owners to spend money on top-notch security solutions in these trying times. The physical security of establishments like gyms and wellness centers is at stake. For instance, they have to deal with the risk of trespassing, unauthorized entrance, vandalism, and robbery.
A door entry system, often known as an access control system, deters illegal activity. Along with improving the security posture of your building, installing a CCTV system alongside access control may result in lower insurance costs for your company. Additionally, these tools can support your regular business activities and enhance your service in general by
removing the need for additional locks or keys.
removing the requirement for human access control.
improving the experience of your customers.
Different Club Door Entry System Types
Systems for controlling access to limited areas within a commercial location include door entry systems. On the market, there are many different types of door entry systems, from keypad-operated to biometric door entry systems. The ultimate goal of these systems is to authenticate users and grant authorized workers access to a certain region. The following list of five common door entrance mechanisms used in clubs:
Gated Access Method
Clubs have typically used gated barriers as an alternative to doors and other commercial building systems for entrance. Gates serve as a security indicator for your members and a barrier for outsiders. The proper gate for your facility's needs will depend on the number of members you have and the general atmosphere you want to create in your gym. Gates come in all different forms and sizes.
Door Entry System with Key Card
The most popular access control methods employed by clubs are key card door entry systems, and for good reason. They are a good choice because they are not only affordable but also offer a great level of security and persuade. Particularly proximity cards give gyms a way to handle access control while lowering the requirement for contacting surfaces to enter.
Mobile Door Entry System with Access
Numerous clubs and fitness center owners have embraced mobile access control for their businesses in response to the need for 24-hour gym access. Mobile access control reduces the likelihood that people would share their login information and does away with the need for keys, key cards, and other pricey peripherals.
System for Biometric Door Entry Access
Similar to proximity readers, biometric door entry devices grant access using specific information. In the case of biometric door entry systems, the system makes use of distinctive data gathered from people in order to successfully identify them upon admittance. When used in conjunction with a sophisticated access control system, this innovation is potent.
System for Hybrid Door Entry
Barrier and turnstile access control methods that are both traditional and cloud-based are excellent, but some clubs still want a hybrid solution that can support legacy systems. A hybrid access control system that can offer several credential possibilities in this situation is a wise decision.
Door entry systems provide benefits
Simply said, door entry systems let you manage, observe, and evaluate who is allowed to enter a building. When keys are stolen or lost, they do not necessitate that locks be changed or new ones be made. If the system depends on cards or tags, they can be quickly disabled if they are stolen or lost. Access control systems provide a convenient approach to monitor members' and staff' arrivals and departures. Here are five more crucial advantages a door entry system can provide to an organization's security in addition to these advantages:
1. Access Management
The fact remains that clubs, gyms, and fitness facilities must deal with a steady stream of patrons. If a club wants its patrons to feel safe and secure, preventing unauthorized admission by non-members should be their primary priority. An access control system allows a firm to keep track of who enters and exits the building as well as their arrival and departure times.
2. Integration of Security
While using key card access doors with swipe or scan features is commonplace in facilities, there is so much more you can achieve by using the potential of security integration. Your door entry system can be integrated with software or browser-based applications so that designated people can better control security and enforce safety regulations.
3. Ability to work in multiple places
There are numerous clubs and fitness facilities. They consequently require a multi-site, integrated security system. Door entry consoles can help you manage many sites efficiently by interacting with existing access control systems. This makes monitoring security across all of its locations considerably simpler.
4. Encourage security consciousness
Clubs are typically seen as secure locations. However, there are numerous security threats that need to be taken into account on a daily basis. Theft, tailgating, and harassment are just a few of the security risks you should be aware of. A door entry system is crucial to your establishment's overall security posture. It conveys to your consumers the value of security and discourages criminals from picking them as their target.
5. Implement Safety Rules
Clubs are likely to have restrictions and capacity limits in the future. In order to manage these criteria, gym owners will need to develop an efficient method. You can smoothly handle this process with the aid of your access control system.
As we can see, there are numerous benefits to spending money on a top-notch door entry system. Despite the fact that there are numerous door entry systems available, the ones we chose for this list are the best because they provide high security, minimal friction, and great value.