7 Common CCTV Camera Problems | How to Troubleshoot and Fix them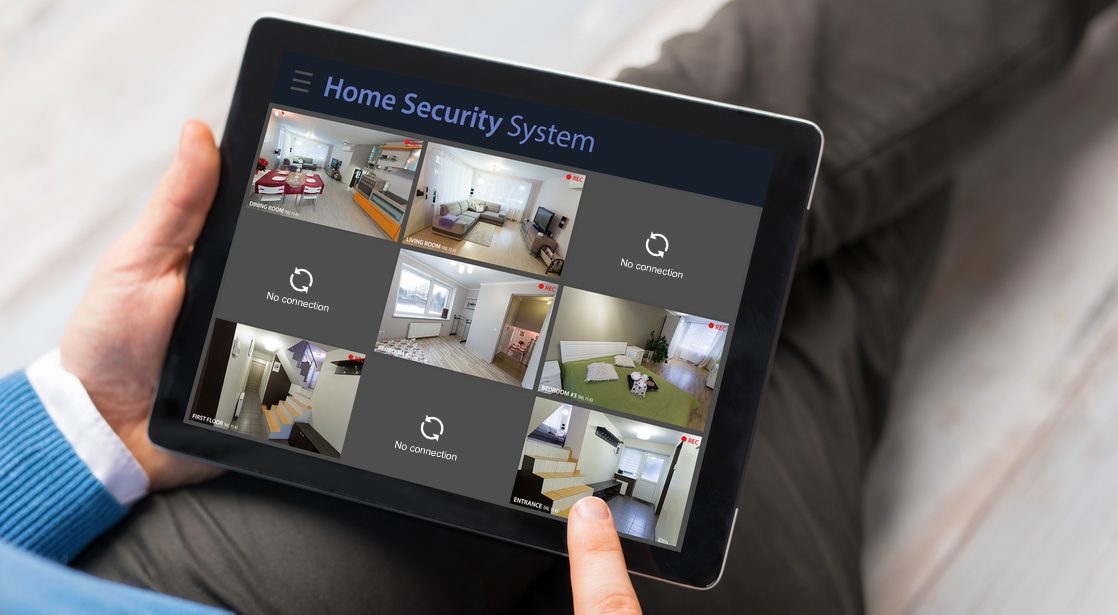 When it comes to home or business security, security cameras are essential. Sometimes you may encounter problems with your CCTV cameras due to old and faulty CCTV equipment. Check out the 7 measures you can do if your security camera isn't functioning properly.
Here are the common security camera issues you might face:
Even when the LED lights are turned on, there is no video.
The CCTV camera is not recording video.
The security camera is unable to connect to your WiFi.
It works during the day but not at night.
The replay of security cameras is not functioning.
You cant remotely view your CCTV footage through your mobile phone/tablet.
The night vision is not functioning properly
The infrared is not functioning properly
On the DVR or NVR, green and red lights are constantly blinking.
The video lacks color, is blurry, or does not react.
These are just a few of the most typical problems that may occur with your security cameras. Here are seven simple troubleshooting options to fix the camera's issue.
Consult your security camera provider's FAQs section or technical support manual
Your security camera issues may often be found in the Frequently Asked Questions area or the technical support manual provided by the supplier. Check out your security camera provider's website for further information. There is also a solution to the issue stated. It may assist and guide you through your situation.
Upgrade your security camera to the most recent client software and firmware
This is a common issue on why your security camera is unable to connect through software. The compatibility of the software and firmware is out of date. Most suppliers give monthly upgrades to improve the capacity of the security camera. If the firmware is changed, ensure that the software is also updated to match your CCTV camera.
If you do not get notice of the upgrades, consider visiting your provider's website on a frequent basis. Please ensure that you download the correct version for your security camera.
Examine and check your security camera's settings
Users of security cameras often fail to verify the camera's settings. The complete capabilities of the security camera may just be missing from the settings. Some features may be enabled by default, while others may need you to enable them. So go ahead and check the settings to activate your security camera's full security functions.
Check that all connections, wires, and electricity are secure
When the security camera's lights do not operate at night, it is usually due to weak cable connections. Check that all connections, wires, and electricity are secure and firmly linked. Check your internet and ensure that your security cameras are successfully linked to the WiFi. You may also test the router's functionality. The issue might also be due to a weak internet connection. Your WiFi signal might be unstable and therefore it would affect your CCTV camera.
Restart the surveillance camera
When it comes to IT troubleshooting, this is a golden guideline. Please restart your device. Rebooting your security camera will allow it to empty its cache, re-calibrate its settings, and reconnect your CCTV camera. Unplug the security camera from the power source and wait a few seconds before connecting it back in. This will cause it to restart and it might work again.
Revert to the factory default configuration
Common security camera issues may be easily remedied by resetting the camera to its factory preset settings. It will undo any changes and configurations and restore them to their original state. Remember that by doing so, all of your settings and customizations will be lost. The setting will revert to its previous configuration.
Some security cameras include a reset button, while others have a pinhole that you must punch with a needle to reset. After resetting, you'll need to re-enable several security camera functionalities.
Request assistance from your vendor's technical support
If your cameras are still not functioning after attempting the six troubleshooting methods, contact a professional to help you.
Most security camera companies provide free technical support. You may contact them by email or phone. A competent specialist will be able to provide you with the effective solution that will address the problem.
Make sure to provide a thorough description of your situation so that they can provide an accurate diagnosis of your problem. If the problem is more intricate than it seems, it will take a bit longer to resolve.
Security camera issues are inevitable, particularly if they are not well maintained on a regular basis. Choosing a high-quality security camera that is durable and will last longer than others. A high-quality security camera may be expensive initially, but it will be worth it in the long term.
If you wish to purchase a high-quality security camera system for your home or business. Call us now for a free quotation or send us a message today. We are now offering a one-year warranty if you engage with us.
CCTV INSTALLATION FOR HOME OR BUSINESSES
1st Solution Group is a well-established CCTV service provider in Singapore. It was established a decade ago specializing exclusively in security systems such as Close Circuit Television (CCTV), Data Communications, Security Systems, Phone Systems, Alarm Systems, Door Access, Time Attendance and many more.
If you are looking for a low cost and affordable CCTV quotation for your business, then 1st Solution Group is your best solution for ensuring that your company's protection never falters. Get in touch with us now!
You can send us your requirements via WhatsApp to 9855 6824
or
Shoot an email to sales@firstsolution.com.sg.