Are Home Security Systems Worth It?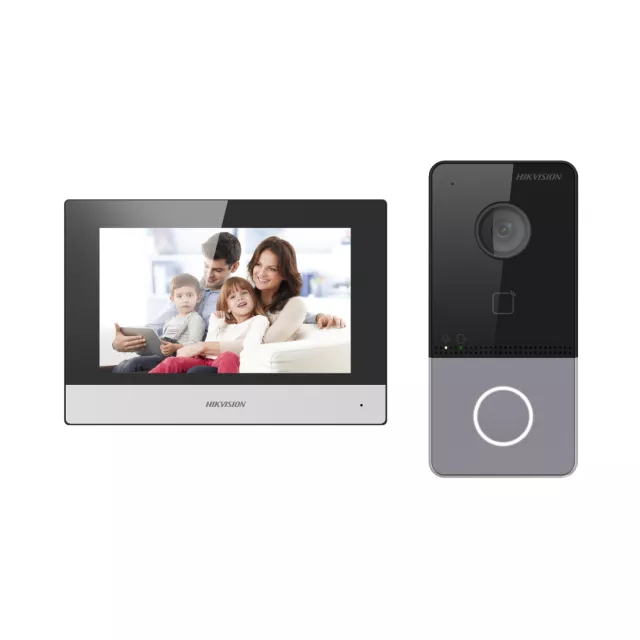 The safety of your family is a key concern for every homeowner. Additionally, there are a number of methods you can guarantee the safety of your family and house. Home security systems may help with that.
A home security system, as the name indicates, uses a network of linked devices and components to safeguard your home and property. These electronic gadgets are linked to the main control panel, which activates an alarm and may call for emergency assistance when a secured door or window in your house is opened.
Modern home security systems are extremely sophisticated and cost-effective. You can get a better picture of the advantages and disadvantages of a home security system from a smart home business like HikVision. Request a free estimate now!

How valuable are home security systems?
Home security systems provide reassurance that your home is safe when you are gone or sleeping.
When you buy home security, you have the option of either having a professional monitor your system or doing it yourself. Paying a monthly subscription for professional monitoring gives you access to security guards who are on call around-the-clock once your alarm goes off. These experts may make emergency service calls on your behalf if required.
By choosing DIY monitoring, you may save monthly costs while still getting notifications when your alarm goes off. In an emergency, however, you'll also need to notify the authorities on your own. Check out the offerings of several smart home providers, including HikVision & Dahua
You should consider the advantages and assess whether or not home security systems are worthwhile when deciding whether or not to invest in one. Here are some of the main justifications for installing a home security system.
A home security system has five advantages
Today's systems can generally be operated wirelessly and from anywhere using a smartphone. And these are only a few of the advantages and advantages of a home security system, which also include:
Protect your home:
A noisy security system may deter burglars and alert local police to a break-in if you have priceless or irreplaceable goods you wish to keep safe.
Potentially discourage burglaries:
If there is an alarm on the property, potential burglars may be more inclined to leave and hunt for another victim.
Reduce the price of your homes insurance:
Installing a CCTV system can increase security, which is often recognized by insurance companies. As a result, the insurer may view your home as more secure and offer lower premiums.
Monitoring your house remotely:
If your security system includes cameras, many companies let you do so. You could even be able to remotely operate the thermostat, keyless door locks, and other smart gadgets in your house, depending on your setup.
Receive fire and gas alerts:
Depending on your system and service provider, you may be able to get notifications when your carbon monoxide or smoke detectors go off while you're away. When these circumstances happen, some providers even give immediate warning to the police.
Consider installing a new home security system right now if any of these advantages appeal to you.
What is the price of a home security system?
Generally speaking, there are four expenses to take into account when buying a home security system:
Equipment:
Prices might change based on the system and manufacturer you choose. It's advisable to consider the greatest value with the features you want when picking a system rather than the one with the lowest cost.
Installation:
You may save money by installing it yourself, although installation expenses normally cost roughly $200.
Recall that some carriers impose activation fees that range from $25 to $100.
Costs associated with monitoring:
If you choose a professionally monitored home security system, expect to pay up to $60 per month for the service. The inconvenience of the charge can be outweighed by the security that comes with knowing your house has an additional line of defense against attackers.
workings of a home security system
The majority of home security systems available today function wirelessly and combine radio and WiFi signals from your house to fortify your property.
A broad range of extra features, like as smart home integration, environmental sensors, glass-break sensors, and key fob or keypad access, may be included in your home security system. These are some typical characteristics of them:
control board

window and door sensors

motion detectors

security cameras at the base station, maybe including a doorbell camera

break-glass sensor

detectors for smoke and carbon monoxide

temperature gauges

high-pitched alert or siren
Here is an explanation of how a few of these features function:
Video surveillance:
Wireless cameras transmit video to a receiver that is connected to an internal storage device using a radio frequency or radio transmitter. For remote storage and access, this gadget commonly saves security video material in the cloud. A link to watch video should appear on your receiver or monitor.
Sensors for the doors and windows:
These entrance sensors are yet another essential part of any security system. These sensors are made up of a magnet and a sensor that, when placed close together, such as near an entry point, create magnetic fields. However, this magnetic field is disturbed when a thief or intruder opens the door or window, which prompts the sensor to alert the control panel to sound the siren.
Motion sensors:
Unlike entry sensors, motion sensors alert you and sound the alarm when motion is detected inside your home's protected spaces. Motion sensors add an extra layer of security to protect particular items or locations, like those close to pricey works of art or collectibles.
CCTV INSTALLATION FOR HOME OR BUSINESSES
1st Solution Group is a well-established CCTV service provider in Singapore. It was established a decade ago specializing exclusively in security systems such as Close Circuit Television (CCTV), Data Communications, Security Systems, Phone Systems, Alarm Systems, Door Access, Time Attendance and many more.
If you are looking for a low cost and affordable CCTV quotation for your business, then 1st Solution Group is your best solution for ensuring that your company's protection never falters. Get in touch with us now!
You can send us your requirements via WhatsApp to 9855 6824
or
Shoot an email to sales@firstsolution.com.sg.