Can Home CCTV Cameras Work Without Wifi?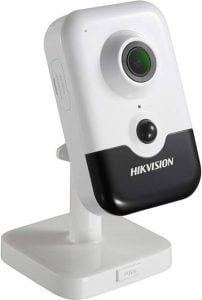 Even though Wi-Fi is now used by the majority of smart security cameras, there are workarounds available, including direct recording to a digital video recorder (DVR) or using a mobile LTE plan. The Arlo Go and Reolink Go security cameras, both of which we have tested personally, can be used without Wi-Fi. In this article, we'll go over all of that and more as we explain how cameras can operate without Wi-Fi.
Exists a security camera that operates offline?
Yes, there are security cameras that function without Wi-Fi; some of them we have personally examined.
Wi-Fi-independent cameras
Go, Arlo We've evaluated a lot of Arlo cameras, but the Arlo Go is the only one that functions without Wi-Fi. The Arlo Go requires a mobile LTE subscription in order to function; video is recorded to both a micro-SD card and cloud storage in addition to your Wi-Fi network. By using the Arlo app, we were able to operate this wireless camera.
Reolink Go: Following our evaluations of Wi-Fi cameras such as the Reolink Argus 2, we tried out the Reolink Go, which also needs a 3G or 4G LTE plan, a micro-SIM card, and a cellular data plan. There was the option of recording video straight to a 64 GB micro-SD card or to the cloud. Since the Reolink Go is wireless and compatible with the Reolink mobile application, you may get live views and motion-triggered alerts.
Note: For remote control, remote viewing, and notifications, both the Arlo Go and the Reolink Go need cellular data services.
HikVision DS-2CD3T23G1-I/4G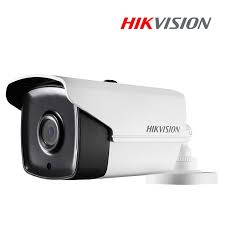 2MP Powered by darkfighter Fixed Bullet 4G Network Camera
High quality imaging with 2 MP(1920 × 1080 @30 fps) resolution
Clear imaging against strong back light due to 120 dB true WDR technology
LTE-TDD/LTE-FDD/WCDMA/GSM 4G wireless network transmission, support Micro SIM card
Camera: Water and dust resistant (IP67)
There are security cameras that you can monitor remotely without Wi-Fi, whether you're concerned about hacking or your Wi-Fi isn't reliable enough.
Cameras that don't need WiFi
The following categories of cameras don't need Wi-Fi, to elaborate.
Closed-circuit television cameras, or CCTVs, are often utilized by law enforcement and corporations for surveillance rather than for home security. Guards see CCTV footage on many monitors rather than via an app, and it is stored on either a DVR or an NVR, or network video recorder for digital systems. HD-over-coax and analog and IP cameras are all types of CCTV cameras.
Analog: Coaxial cables are often used to send footage from an analog camera to a DVR.
Uncompressed footage is sent from cameras to recorders via coaxial cable in HD-over-coax cameras. Although the video is in high definition, relatively few cameras are coaxial cable compatible.
Given that it is far more costly than standard home security cameras, an IP camera is sometimes used interchangeably with a surveillance camera.
Is it more difficult to install security cameras without Wi-Fi?
Although many home security providers would have you believe otherwise, installing security cameras that don't need Wi-Fi isn't inherently more difficult. Installation may be simple since certain wireless cameras, like the Reolink Go and the Arlo Go, don't need an internet connection. Discover more about the top wireless cameras and how they function.
Cameras with and without WiFi
What are the benefits and drawbacks of utilizing cameras that support Wi-Fi and those that do not? Below, we've broken it down.
Pros and Cons of Wi-Fi Cameras Pros
Pros
No data plans are necessary: There is undoubtedly Wi-Fi in your house already, so you won't need to purchase any extra data subscriptions.
Livestreaming: Using your mobile app, you can see what's happening at home.
Remote control: The majority of cameras also include remote control functions including arming and disarming, optical zooming, and two-way voice communication.
Depending on the artificial intelligence of the camera, you may get notifications when it detects movement, a person, a package, a pet, or a vehicle. You get more precise alerts the more AI capabilities the camera has.
Even while some cameras without Wi-Fi offer similar functions, they will still need data subscriptions and cost money.
Cons
Internet speed: As you add more internet of things (IoT) devices to your network, the amount of bandwidth they need increases, slowing down your connection.
Poor Wi-Fi: Wi-Fi isn't always reliable, as anybody who has used a Chromecast to watch TV is aware (if you aren't using a mesh network like Nest Wi-Fi, that is). Depending on the quality of your network, relying only on Wi-Fi might result in occasional connection loss.
Wi-Fi cameras may be hacked, as we've seen with Ring cameras3, particularly if you don't encrypt your network and mobile app with a strong password.
Use a mesh network with many access points to strengthen your Wi-Fi signal across your house. The Nest Wi-Fi, which is among the greatest smart home appliances now available, serves as one example.
Pros and Cons of No-Wi-Fi Cameras Pros
Pros
They are harder to hack. Even though protected Wi-Fi networks may be hacked, cellular data is significantly safer than Wi-Fi.
It's possible that you may still access remote functions. The major advantages of smart home security, remote control, alerts, and livestreaming, are not lost if you have a data plan.
Even while some cameras without Wi-Fi offer similar functions, they will still need data subscriptions and cost money.
Cons
They might need a data plan. Once again, if you want the aforementioned services, you'll have to pay for a mobile LTE plan.
They are heavy. A lot of CCTV cameras are huge, particularly if massive DVRs are needed.
They are pricey. CCTV cameras are more expensive than standard Wi-Fi security cameras since they are designed for commercial or law enforcement usage.
Recap
Although Wi-Fi is a need for the majority of smart security cameras on the market today, you don't need it to enjoy all the benefits of IoT security cameras. There are a few solid solutions that can utilize data plans without Wi-Fi. However, it is much simpler to avoid Wi-Fi if you don't want live streaming, remote control, or alerts. Instead, you will only have a local camera security system with local storage—likely a hard disk or micro-SD card—for recording footage.
There is a security camera that will work for you regardless of your degree of technical comfort, whether it be Wi-Fi, cellular security cameras, or enormous hard disks. To be able to see what is occurring at home from anywhere with internet connection, we advise cameras that are online in some form, whether it be by Wi-Fi or cellular data.