Is IP Door Access Control the Right Option for You ?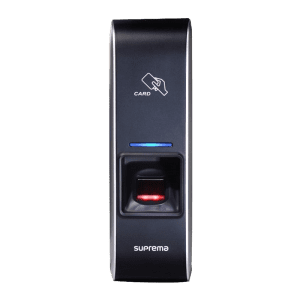 It is critical to implement a conventional or IP access control system to safeguard your company against theft, intrusion, and violent crimes. Access control operates around the clock to keep intruders out and authorized workers and visitors in. With security technologies improving by the day, IP (Internet Protocol) access control is becoming a more common alternative for enterprises. Is IP door access control, however, the greatest alternative for securing your property?
Continue reading to understand how IP access control compares to more conventional access control systems and which one is best for you. For more information on access control, see our comprehensive guide on access control installation.
IP Door Access Control Systems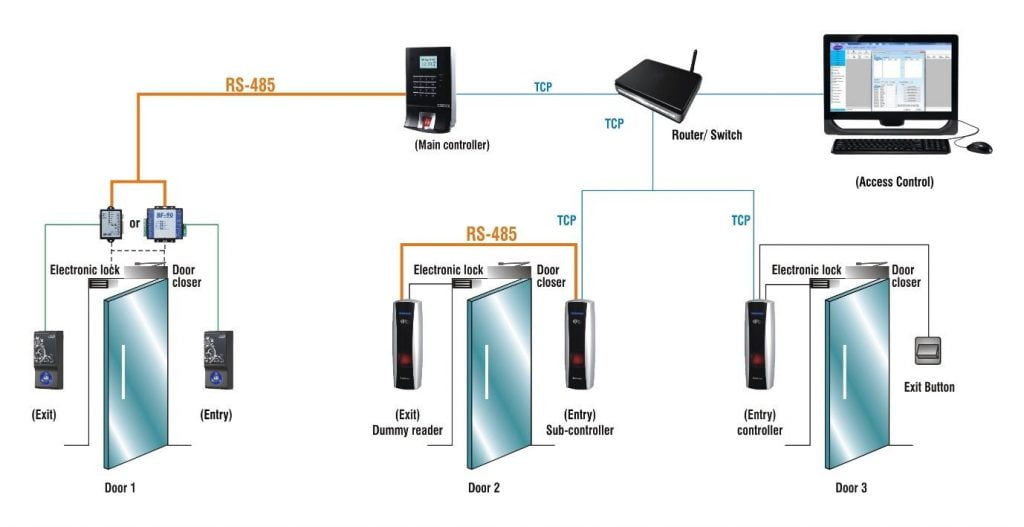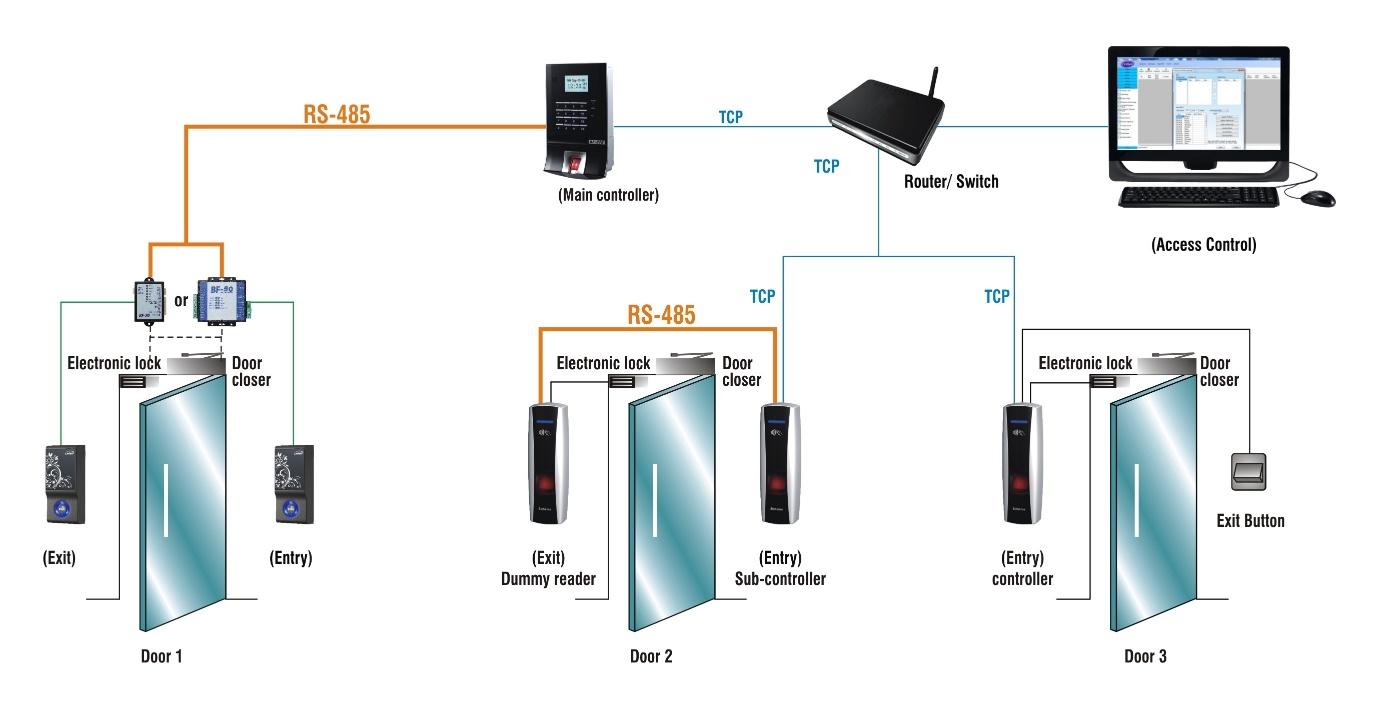 In a few aspects, IP door access control varies from non-IP access control:
Unlike previous systems, IP access control links directly to your LAN or WAN, allowing it to correctly monitor all input and output data as well as track who enters and departs your organization.
An IP access controller may handle several access cards and readers, which typically communicate data regarding building entrance over Ethernet. Traditional access control systems often need a terminal server to operate, while IP access control systems have an on-board network interface.
Traditional access control is often incompatible with mobile security management; however, with IP access control, the system may be configured to observe and manage all building enter events and permissions through a secure web browser.
Pros of having a Access Control in Your Commercial Building
Installation is Simple.
IP-based access controllers integrate with your current network infrastructure, reducing the need for additional communication connections. IP systems update access control by using technology to produce a self-contained and minimally intrusive system that does not need time-consuming and costly wiring. IP access control is compatible with a wide variety of network equipment, including PoE, wireless, fiber cables, dual path, VPN, and others, providing you additional options for how you deploy your system.
Multiple Controller Support
Because IP access systems can handle many controllers from a single platform, no firm is too large to benefit from them. Managing many controllers from a single platform increases efficiency while saving time and money on system installation. The ability to add controllers also provides you with more flexibility in growing your company, as extra equipment may be quickly added to any location as needed.
Consolidate All Business Locations
IP door access control systems interact with one another over a simple internet connection, which means that any systems linked to a network will be accessible to you via a web browser, mobile app, or application. This is great news for firms with several locations since managers can monitor the security of each site from a single, simplified interface. This integrates your whole access control system, making it easier to secure buildings across vast distances without the need for cables to be routed from a central point.
Quick and Dependable
IP systems are often faster and more dependable than their conventional equivalents. Because IP controllers can transmit and receive data at the full speed of your network, IP systems are perfect for managing and transferring large amounts of data at once. An IP system is ideal if you want a company entry database with hundreds or thousands of users.
Able to Customize to Your Needs
IP door access systems may be paired with access control management software to increase your system's flexibility, convenience, and control. Business owners and security personnel may use a smartphone or computer to see access logs, adjust permissions, and access a variety of other functions using access control software. IP systems provide several choices for customizing your business security. The program, for example, may create a comprehensive database of allowed and flagged visitors. The system may then rapidly "decide" whether to let a person attempting to obtain access depending on your database selections.
Cons of IP Access Control
IP access control provides a number of advantages, but it may also have disadvantages in particular applications:
A network is required.
If your neighborhood lacks an internet network, installing an IP system will be difficult or impossible. Furthermore, the dependability of your IP system is determined by your network: If your network has high traffic or equipment problems, the operation of your access control system may be hampered.
Previous Systems Have Been Hacked
Some individuals are concerned that hackers may acquire access to their IP security systems. Though this was a concern with previous IP systems, most contemporary IP access control systems include operating systems or platforms such as Linux that protect them from hackers. IP systems are also protected by data encryption.
IP Access Control Types
Among the several kinds of current IP access control systems are:
IP Access Control Using Biometrics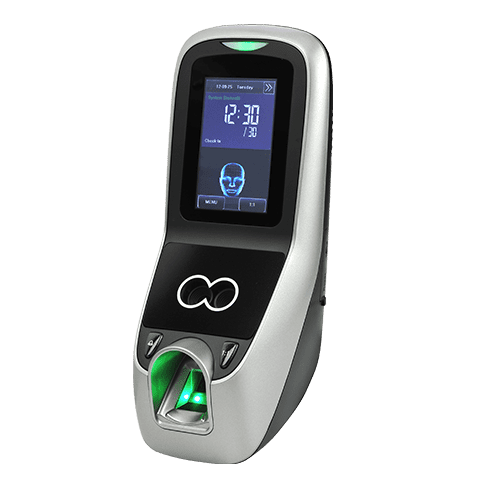 Fingerprint scanners (the most prevalent variety), eye scanners, face recognition readers, and hand readers are all examples of biometric access control readers. Biometric access control may be used in a variety of commercial settings, from office buildings to high-security and government installations. Biometric scanners are a non-intrusive, rapid, and reliable method to identify everyone who enters and quits your establishment. Biometric access control eliminates the nuisance of lost and stolen keycards while also reducing crimes such as identity theft.
Smart Card IP Access Control and Proximity
Proximity or "prox" card systems feature access credentials that are detected by the card reader as they approach, eliminating the requirement for the visitor to take out the card and hold it up to the scanner. This allows for rapid and efficient entrance, which is perfect for high-traffic enterprises or applications where staff need to obtain quick access to regions. Prox cards are very convenient and compatible with IP access controllers. Smart cards are similar to prox cards, but they include additional functions for visitor identification and data storage.
Control of Mobile IP Access
Some cutting-edge IP door access control systems include mobile access, which means staff and guests may unlock the door by just holding their phone up to the reader with their credentials open in an app. Mobile access control is a contemporary and feature-rich method of providing speedy entry to your facility while reducing the danger of users misplacing or forgetting their keys. Many systems allow you to easily give temporary mobile permits to particular guests, providing them temporary access to your company.
Want to learn more about whether an IP door access control system is right for you? Give us a call — we'll walk you through everything you need to know to protect your business.