What is a Smart CCTV Camera? Smart CCTV Surveillance For Your Home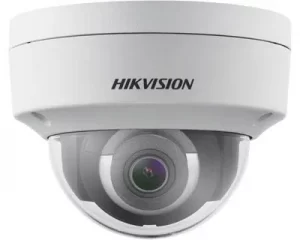 With the rapid evolution of technology, it's becoming more viable to foresee a future that's filled with smart gadgets. From smartphones to smartwatches, now there are smart cameras that you can configure to your preferred settings. These devices give you the assurance that your home is protected and safe from people with malicious intent.
Smart cameras are typical wireless cameras that do more than just record footage and capture images. These devices have additional functions that can help you monitor the status of your home even when you're a hundred miles away.
What Smart Cameras Do
A smart camera tracks the happenings in your home and uses your Wi-Fi network to transmit the video to your smartphone or cloud storage for the archive. You connect it to a free app that you download on your mobile. This is where you can review the footage as well as change the settings.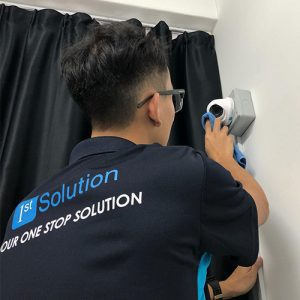 Installation is a breeze. Typically, these devices are plug-and-play, which means that you can use it right after you've downloaded the app. Just follow the instructions given by your provider. Of course, it's crucial to place your smart cameras at strategic points in your home. This way, you make sure that there aren't any blind spots that robbers can take advantage of.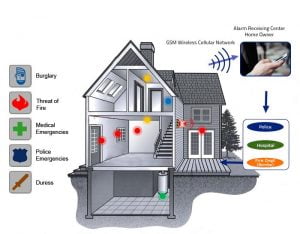 Features & Benefits of a Smart Camera
Aside from recording footage as they happen, here are the other features of a smart camera:
1. Facial Recognition Technology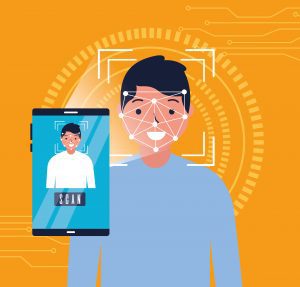 A smart camera's ability to recognize faces is one of the most significant benefits of installing this type of cybersecurity system. With this gadget, you can make sure that you only get alerts for real threats by uploading your family and friends' pictures or tagging them as unsuspicious in the footage. You can customize alerts for your loved ones and pets so that you won't be bombarded with notifications.
2.GPS and Geofencing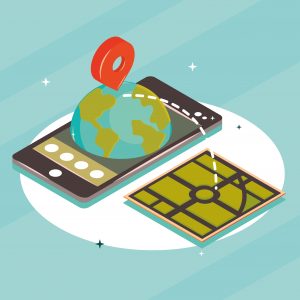 The Global Positioning System (GPS) and geofencing features automatically turn on your smart camera as you're rushing out the door in the mornings. Inversely, it also disarms the system once you're nearby to prepare for your entry towards your home without the need for manual setup every time.
3. Communication
On top of capturing images, smart cameras are also equipped with audio monitoring systems that allow you to listen to conversations or watch out for other suspicious noise in the area of your home. If you find that something evil is brewing within the perimeter of your property, you can surprise thieves by talking to them and shooing them away verbally to make them think that you're inside your house.
4. Motion Detection
These devices are equipped with sensors that detect motion and automatically move toward the source of the movement. It then works with the Face Tag feature to identify whether the person outside is a friend or foe and alert you to their presence through the smartphone app. It also has night vision to ensure that your home is protected 24/7 since some burglars attack in the evenings while you're asleep.
5. Wireless Design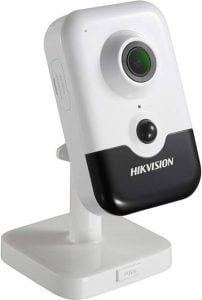 As mentioned above, most security cameras in the market today are plug-and-play. This wireless design eliminates the need for specialists in installing the system. You just need to install the app, and your smart camera then connect them with each other. This handy feature gives you the versatility to mount the cam anywhere you want, whether indoors or outdoors.
6. Real-Time Remote Viewing & Mobile Surveillance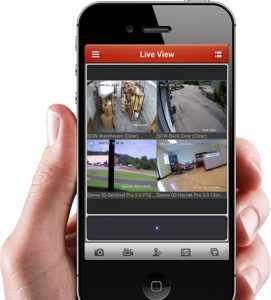 As long as there's an Internet connection, you have the option to live stream the footage from your phone as it happens. This Mobile Surveillance feature is ideal if you feel like there's something fishy going on at a particular time of day and want to catch the perpetrators.
7. Cloud Storage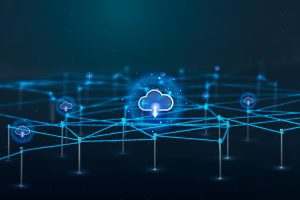 You won't have to fear that the footage will take up all the space in your smartphone because of cloud storage. Videos from your smart camera will be instantaneously uploaded to your account in the cloud. You can retrieve the data anytime and anywhere.
8. Built-In Storage and Battery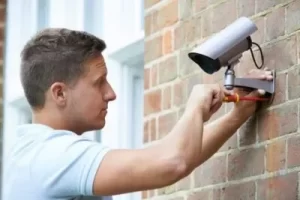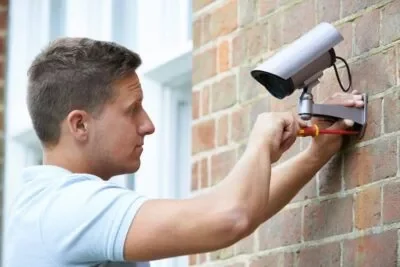 During power outages, you can still be sure that your smart camera is working properly because it comes equipped with built-in storage and battery. This feature assures you that you can still access the data once electricity comes back on and the footage is uploaded to the cloud.
9. Night Vision CCTV Feature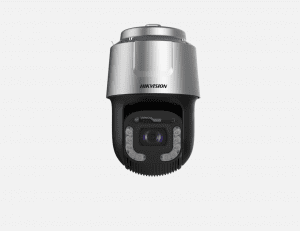 Many smart cameras comes with night vision capabilities, allowing you to monitor your home in low light conditions and still able to capture vivid full hd video footages.
10. Two-Way Audio:
Smart cameras also come with a two-way audio feature, which means you can communicate with anyone on the other end of the camera. This feature is especially useful for talking to delivery people or warning potential intruders.
Benefits of Smart Cameras for Home Security
Increased Security: Smart cameras are an excellent way to increase the security of your home. They provide you with real-time footage of your property and can alert you when there is any suspicious activity.
Remote Monitoring: Smart cameras can be accessed remotely, which means you can monitor your home from anywhere in the world using your smartphone or tablet.
Evidence Collection: Smart cameras provide you with high-quality footage that can be used as evidence in the event of a break-in or burglary.
Cost-Effective: Smart cameras are an affordable way to enhance your home security. They are easy to install and maintain and do not require any additional hardware or wiring.
Peace of Mind: Knowing that you have an extra layer of security can give you peace of mind when you are away from home. Smart cameras provide you with the reassurance that your home and loved ones are safe.
Choosing the Right Smart Camera for Your Home
When choosing a smart camera for your home, there are several factors to consider, including:
Resolution: Look for a camera with a high-resolution image sensor for clear footage.
Field of View: Choose a camera with a wide-angle lens to cover more area.
Connectivity: Make sure the camera can be connected to your home Wi-Fi network for remote access.
Power Source: Choose a camera that is easy to power, either through batteries or a power outlet.
Integration: Consider a camera that can be integrated with other smart home devices for added convenience.