Introduction to CCTV Camera Systems
You've certainly seen "CCTV Surveillance in Use" signs posted everywhere, even at your bank and the neighborhood coffee shop. CCTV systems are used almost universally in business security. However, what exactly does CCTV entail and how does it operate?
CCTV cameras are a mainstay in crime prevention since they deter thieves, keep an eye on the area around a facility, and capture priceless evidence of incidents. Knowing the fundamentals of video surveillance CCTV systems is crucial whether your goal is to make your residents feel secure or to decrease theft and loitering in your place of business.
What is a CCTV Camera?
In any kind of institution, CCTV cameras are employed for security monitoring and surveillance. Closed-circuit television, or CCTV for short, refers to how CCTV systems broadcast visual data over a single channel, thereby forming a closed circuit. This implies that instead of being broadcast to the public, CCTV video is only seen on a small number of personal monitors and displays.
How Does a CCTV Function?
CCTV systems use cameras to record video of a location. A recording device (a DVR or NVR) receives this video and stores it there for later use. The film is then sent from the cameras to a special monitor or even a computer or smartphone where it is seen in real time. Depending on the system type, CCTV security systems are linked together via a coaxial cable, network cable, or wireless signal.
CCTV cameras are often installed at commercial entrances, around the building's perimeter, and at key locations within. By watching and recording everyone who enters the area, they protect the goods, the data, and the security of the workers and guests. By enabling property managers and security personnel to immediately monitor and react to security breaches in all areas of a property, CCTV surveillance cameras prevent crime around-the-clock. Anyone who commits a crime on the property is recorded, making it simple to identify them and to collect legal proof.
What Advantages Do CCTV Surveillance Systems Offer?
It has been shown that installing CCTV would successfully dissuade thieves from targeting your facility and the region around. Many thieves are aware that they should check for security cameras to determine if they are being watched, and many crooks will leave a scene if they can see a good surveillance system in place. Nobody wants to take the chance of getting caught on camera committing a crime.
Property owners and managers may easily identify anybody who has committed a crime in their facility thanks to CCTV equipment. In particular in commercial and retail contexts, cameras also aid in catching and preventing employee theft. Security cameras allow workers to see activities in numerous locations at once in big facilities like warehouses, enforcing safety regulations and monitoring progress.
Every event that takes place inside and outside a facility, including accidents, errors, and injuries, is time-stamped by security cameras. This aids in lowering liability for firms and resolving any potential conflicts. Property managers have more knowledge and control over their facilities and company operations thanks to CCTV cameras.
Analog vs. IP CCTV Cameras
IP cameras and analog CCTV cameras are the two primary types of security cameras.
CCTV analog systems
The most conventional kind of CCTV is analog. These link the camera and security monitor or recording system via coaxial wires. Since they need more wiring than IP systems, these systems often require a more challenging installation procedure.
Systems IP
Although technically not "CCTV" in the same sense as hardwired analog systems, IP systems, also known as network cameras, are sometimes referred to as CCTV systems for convenience. Digital IP and local area networks are used by IP-based systems; they may operate on an organization's current network or be set up independently if data and bandwidth rates are an issue. IP CCTV cameras often employ ethernet connections, such a Cat5E, as opposed to analog systems.
Which Is Better IP or Analog System?
Because they use coax lines, analog CCTV cameras are quite reliable, although they often have poorer resolutions than their digital equivalents (though HD-over-Coax is a possibility). IP security cameras can typically capture images at a resolution of up to 4K, which results in better image quality. Additionally, they often include many more capabilities than analog-based systems, including video analytics, video verification, and enhanced processing for recording in low light.
Compared to analog systems, IP systems often have less cabling and simpler CCTV camera installation. In addition, IP cameras may be expanded practically endlessly, giving users far more flexibility and access to more powerful systems than analog cameras had in the past. For instance, several even provide remote monitoring via a smartphone app, even if the network may be locked.
Analog systems are preferable for certain firms despite lacking the wide variety of features and performance capabilities of digital systems due to their simplicity and cheaper cost. However, IP-based systems are swiftly overtaking analog surveillance as the majority of companies and manufacturers continue their shift to digital systems.
Types of CCTV cameras
There are different CCTV surveillance camera kinds that may be used both inside and outdoors in a variety of building types and business sectors.
Bullet CCTV Cameras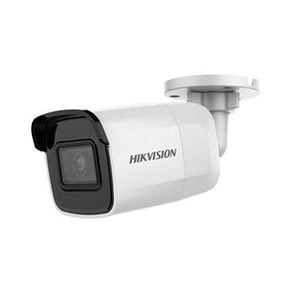 Bullet cameras offer a sleek design and a flexible range of areas they can be placed, including on walls. The shape of a bullet camera allows it to accommodate a large lens, giving it a longer range than many other cameras. This makes it ideal for monitoring over long distances. Bullet cameras' good recording quality, motorized zoom capabilities, and infrared make them ideal for outdoor use and use in industries such as manufacturing, property management and farming.
Dome Cameras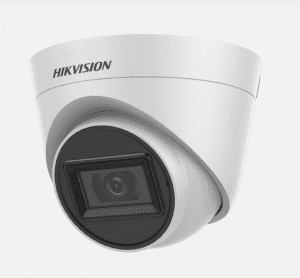 Dome cameras are typically installed on ceilings and used indoors. They are able to survey broad areas thanks to this. Due to their ability to completely monitor a large room, dome CCTV cameras are excellent for retail establishments, restaurants, hotels, and casinos. Additionally, they work well in places that are prone to dirt, like kitchens and storage facilities. In comparison to other camera types, dome cameras offer smaller, more covert hardware.
PTZ CCTV Cameras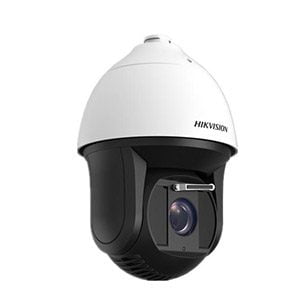 PTZ (pan, tilt, zoom) cameras have a dome-like design, but they enable users to move the camera remotely via a computer software, joystick, or smartphone. When the camera detects movement, this is the best method for panning and focussing on certain locations. PTZ cameras may replace numerous static cameras by moving and "seeing" around a room to offer 360-degree coverage. PTZ cameras are excellent for safeguarding priceless items, as in retail environments.
Thermal CCTV Cameras
Heat mapping technology is used by thermal imaging cameras to find people and objects. These are excellent for capturing precise security footage in settings with difficult lighting. Additionally, heat loss, gas leaks, and other facility maintenance issues can be found using thermal CCTV cameras. For use in industrial buildings, defense, traffic monitoring, research and development facilities, and more, thermal cameras are ideal.
Car License Plate Reader Cameras
High-resolution sensors on License Plate Reader (LPR) cameras enable them to precisely record license plate numbers day and night. Even when cars are moving, most security cameras struggle to reliably catch license plates in all types of weather and illumination. The management of hotel overstays, parking lots, and keeping track of who enters and departs any building or community are all excellent uses for LPRs.
CCTV Video Footage Storage
Storage of CCTV footage may take place in a number distinct ways. A DVR, NVR, or the cloud are all options for where to store video.
NVR and DVR
An on-site recording device is used in a CCTV security camera system to save video obtained by security cameras. This is a DVR (Digital Video Recorder) in analog CCTV systems; an NVR is used in IP systems (Network Video Recorder). All video content from analog systems is converted to digital format, compressed, and stored on a CCTV hard drive via a DVR recorder. The DVR may be connected to a monitor to display video or to a router and internet modem to stream the video via an internal network.
NVR CCTV systems employ software to automatically record footage in a digital format while connected to IP cameras. This enables NVRs to send data across a computer network immediately. This makes using NVRs for remote, real-time viewing of surveillance video on a smartphone or web browser simple. NVRs often provide better video quality and more versatile functionality since they are newer, more sophisticated systems.
CCTV INSTALLATION FOR HOME OR BUSINESSES
1st Solution Group is a well-established CCTV service provider in Singapore. It was established a decade ago specializing exclusively in security systems such as Close Circuit Television (CCTV), Data Communications, Security Systems, Phone Systems, Alarm Systems, Door Access, Time Attendance and many more.
If you are looking for a low cost and affordable CCTV quotation for your business, then 1st Solution Group is your best solution for ensuring that your company's protection never falters. Get in touch with us now!
You can send us your requirements via WhatsApp to 9855 6824
or
Shoot an email to sales@firstsolution.com.sg.
November 24, 2022
Categories: