15 Things to Know before Buying A CCTV Camera For Your Home/Business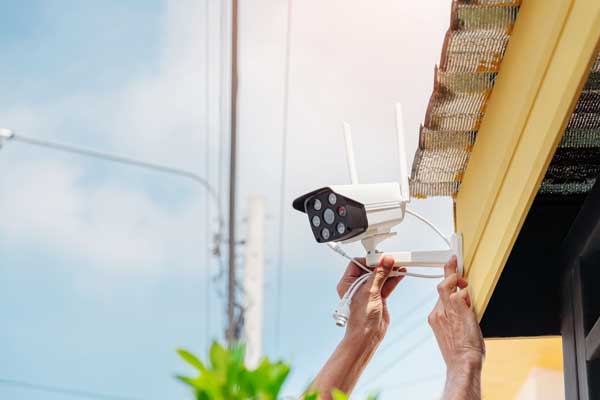 Before you buy the finest CCTV camera for your house or company, here are the 15 things you should take a look out for when purchasing a CCTV Camera for your house/business.
1. Does it already have a SD card slot built in, or does it rely on a separate internal storage on the DVR?
Technology have improved CCTV cameras over the years, now many CCTV cameras can be CCTV systems on their own. They are now equipped with a micro SD card slot. Users may record using memory cards with sizes of 32GB, 64GB, or 128GB. Many new CCTV cameras on the market in Singapore may be upgraded to 128GB.
However, there are also less expensive cameras that lack internal storage and rely on the surveillance hard drive in the DVR.
2. Pan and tilt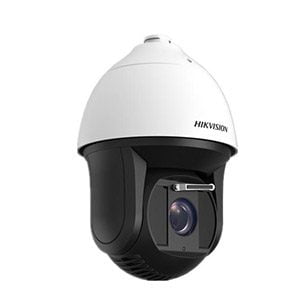 Modern CCTV cameras can spin horizontally and vertically to cover a wide area. The largest horizontal angle that a CCTV camera can spin is known as Pan, while the maximum vertical angle is known as tilt. Some of the greatest CCTV cameras, such as the HikVision PTZ Series, can pan and tilt up to 355 degrees. Using HikVision CCTV application you are able to rotate them remotely. If you wish to watch a vast area of three-dimensional space, a CCTV camera with a larger pan/tilt range is required.
3. Picture quality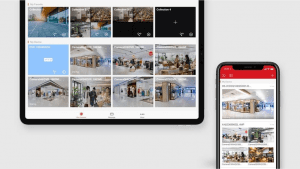 Today, CCTV Cameras can generate video footage with resolutions of 720p (1MP) and 1080p. Of course, more resolution equals better quality, but it also means you'll need more storage to record a day's worth of video. If you have a DVR with terabytes of internal storage, purchasing a high-resolution camera may not be a terrible idea. Cameras with built-in storage, on the other hand, will quickly fill up. To address this, some cameras offer an overwrite function that self-erases the micro SD card once it is full and keeps recording. Obviously, this may lead to recording loss issues. A 1MP camera may use up to 38GB of data space while filming for a whole day. Before selecting a CCTV camera, consider its resolution in relation to storage space and backup time rather than merely visual quality.
4. Is it equipped with a motion and audio sensor?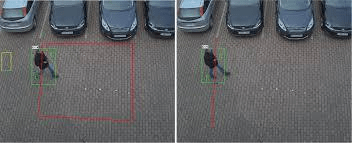 Modern and New CCTV Cameras have now been equipped with motion and audio sensors. These are presently not very popular in Singapore because to their exorbitant price, but they are unquestionably the CCTV cameras of the future. CCTV cameras with motion and audio sensors detect and inform owners about strange noises and movements by sending a notification to their mobile app. If you need a high-quality security system and want to safeguard your home or workplace, investing in a CCTV camera with motion and audio sensors is a good investment.
5. Is it easy to install a CCTV Camera for your
home/business?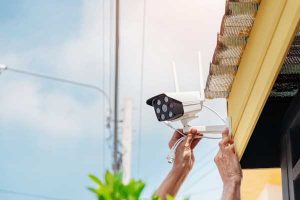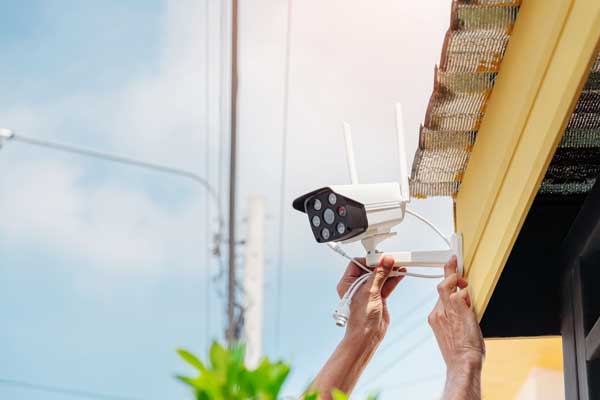 Because there are no cords involved, wireless CCTV cameras are the simplest to install and configure. The simplicity of installation of CCTV cameras is mostly determined by location and mounting. Cameras with magnetic bases or adhesive pads are simple to attach, but fastening the camera to the wall is a long-term solution.
If a CCTV camera has a decent pan/tilt capability, precise placement may not be required. You might just set them over a raised table or wardrobe.
However, if mounting a CCTV camera requires drilling holes, hammering molding pins, and screwing them, the installation may be challenging and may want expert assistance.
You may need to download an app from the Apple/Google Play Store, install it, sign up, and authenticate by scanning the QR code on the camera. This should take just a few minutes. Overall, in this day and age, the setup of a CCTV camera should be simple.
6. Can you use it to video chat with your family?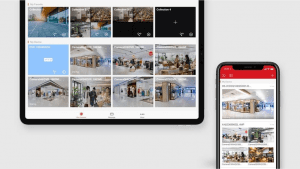 CCTV cameras with built-in microphones enable for two-way communication. This is essential for parents who wish to stay in contact with their children at home while still ensuring their safety and security.
7. Does it have Waterproof feature?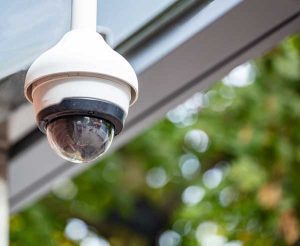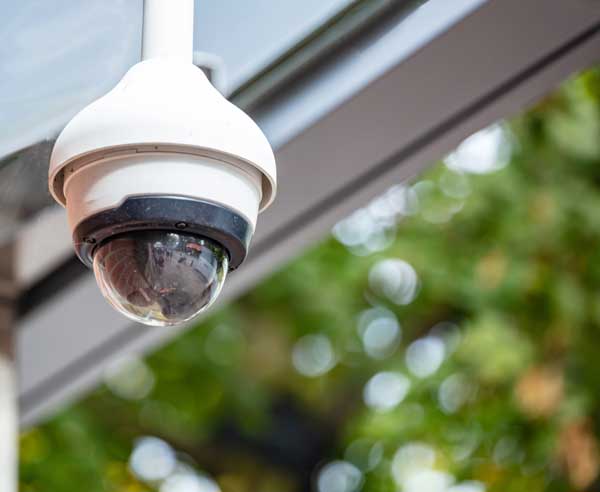 Waterproofing is required for outdoor CCTV cameras. Waterproof CCTV cameras are ideal for monitoring the area in front of your store, house, or any other outside place.
8. Accessories included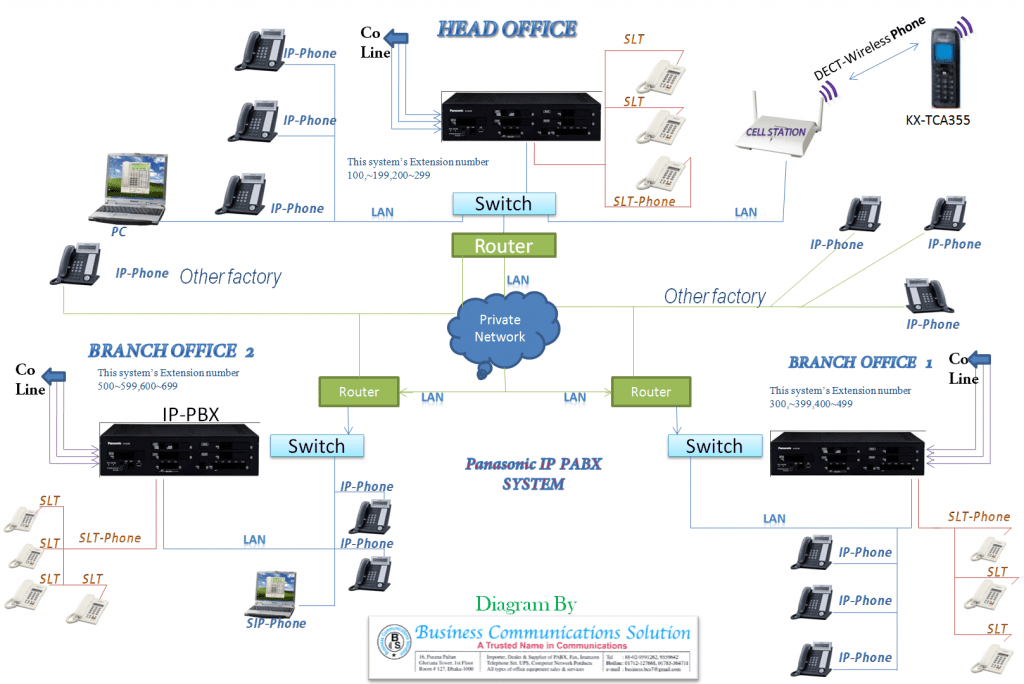 Before you pick a CCTV camera, you should look into the specifics of the goods you will get when you purchase it. The most important items to check for are installation accessories such as a mounting stand, power screws, cables, and a power adapter. Power adapters are often not included with low-cost CCTV cameras, and they must be purchased separately. So make certain that you include all of them in your shipment.
9. Infrared LED count in the camera
Infrared LEDs are tiny bulbs situated on the lens's sides towards the center. At night, they offer infrared light for night vision. The more LEDs there are, the better the nighttime recording quality.
10. Maximum camera range
The maximum range of a CCTV camera is determined by the focal length of the lens and the size of the image sensor. The greater the range, the clearer the things caught from great distances. A longer range is required for outside CCTV cameras. A CCTV camera should have a range of at least 20 to 25 meters.
11. Can it work offline or does it have an built-in hotspot
A CCTV camera's built-in hotspot enables users to watch the live feed on their smartphone without the requirement for internet Wi-Fi. However, this only works within a certain distance from the camera. Because they feature an antenna, these cameras are easily identified. This is a useful feature to have in CCTV cameras put in small businesses and shopping malls. Managers can monitor different areas of the floor without needing to connect to the internet.
12. Check whether your CCTV is able to connect to existing
DVR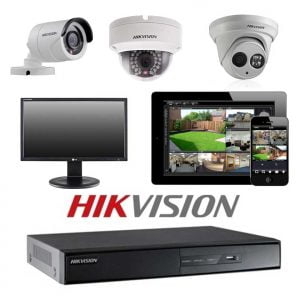 4CCTV cameras are manufactured and sold by certain firms as part of a CCTV system. They can only be used with their parent DVR. So, before purchasing a CCTV camera for an existing DVR, check sure it is compatible with it.
13. Outdoor vs. Indoor Security Cameras
Dome Shape Cameras are usually used in Indoors for homes and offices.
Pan/Tilt and Zoom cameras are usually used in outdoor areas such as markets, airports, roadways or outside shops.
14. Do you prefer wired or wireless CCTV cameras?
Wired:
Because of their reduced cost, wired CCTV cameras are quite common in Singapore. A Siamese Coax Cable connects them to the DVR. Because they are hardwired, wired CCTV cameras are more dependable than wireless CCTV cameras.
Wireless:
Wireless cameras provide mobility and scalability advantages. These are often simple to install and relocate. Wireless cameras of high quality are more costly than cable cameras. These cameras are preferred in high-end businesses and residences nowadays since they do not obstruct the aesthetics with wires and cables. Wireless cameras need a high-quality router, a stable internet connection, and sufficient bandwidth.
Price and Guarantee
A good CCTV camera comes with at least a one-year guarantee, and the most durable ones may have warranties of three or more years.
15. Check for Warranty and Price
Check whether your CCTV Camera comes with 1 year warranty, it is usually included in a CCTV Package.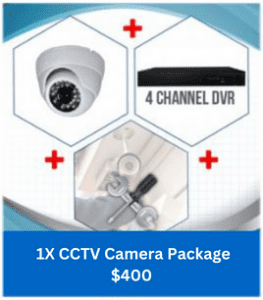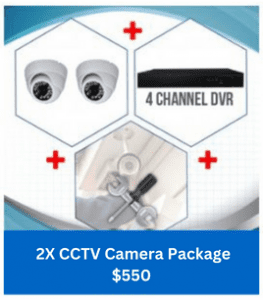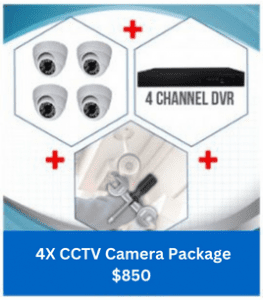 CCTV INSTALLATION FOR HOME OR BUSINESSES
1st Solution Group is a well-established CCTV service provider in Singapore. It was established a decade ago specializing exclusively in security systems such as Close Circuit Television (CCTV), Data Communications, Security Systems, Phone Systems, Alarm Systems, Door Access, Time Attendance and many more.
If you are looking for a low cost and affordable CCTV quotation for your business, then 1st Solution Group is your best solution for ensuring that your company's protection never falters. Get in touch with us now!
You can send us your requirements via WhatsApp to 9855 6824
or
Shoot an email to sales@firstsolution.com.sg.