HikVision – Best Affordable Security Camera System
Multi-family apartments, whether high-rise apartment complexes or basic duplexes, have special security requirements. These buildings contain a big number of "authorized" residents who require easy access to the building, but there is an even greater number of disapproved individuals-burglars, vandals, loiterers, and so on-that the security system must efficiently exclude.
A sophisticated security system is essential for balancing residents' capacity to enter their own building without exposing them or the property to non-resident parties.
In this post, we'll go through the finest multi-family security systems, emphasizing their greatest features so you can make an educated choice about how to secure your property.
Hikvision cameras provide high-quality cameras and strong software at a reasonable price. Hikvision cameras provide some of the greatest images in the business, including wide dynamic range (WDR), infrared, and night vision.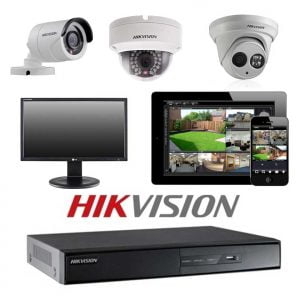 It's also a highly scalable system: the software can easily accommodate up to 128 NVR cameras, which is more than adequate for most multi-family homes.
Hikvision provides a variety of camera types to suit various surveillance needs. Their PanoVu panoramic cameras can record a 360-degree range of view in great detail, even in low light. Day and night, the Pro Series with ColorVu records in rich color. In the case of an intruder, the flagship Pro Series with AcuSense is an HD smart camera with built-in learning algorithms to target moving objects, as well as built-in sirens and strobe lights. And their Wi-Fi Series delivers consistent, high-quality pictures with little installation effort.
Highlights from Hikvision
Price point that is reasonable
Outdoor cameras that are not vandalized
Manufacturer's guarantee of five years (when installed through authorized reseller)
Camera resolution in high HD
Excellent in low-light situations
Software gateway accessible through browser or app
CCTV INSTALLATION FOR HOME OR BUSINESSES
1st Solution Group is a well-established CCTV service provider in Singapore. It was established a decade ago specializing exclusively in security systems such as Close Circuit Television (CCTV), Data Communications, Security Systems, Phone Systems, Alarm Systems, Door Access, Time Attendance and many more.
If you are looking for a low cost and affordable CCTV quotation for your business, then 1st Solution Group is your best solution for ensuring that your company's protection never falters. Get in touch with us now!
You can send us your requirements via WhatsApp to 9855 6824
or
Shoot an email to sales@firstsolution.com.sg.