CCTV in A Childcare Centre
As a parent, it can be tough to find time to spend with your children in order to make up for their lack of attention. This is why childcare centres not only provide childcare but also teach children in a social environment. CCTV surveillance surveillance systems at these locations capture all activities taking place and can also record footage for later review. This is paramount for the Access Control System. A lot of businesses use CCTV surveillance systems as part of their security system, so it is normal that many childcare centres do as well. These systems are easy to install and provide the owners of these establishments with a form of security they can use in order to keep their businesses safe.
CCTV surveillance systems at childcare centres allow teachers to keep a closer eye on the activities of the children, especially those who are more prone to wandering off. With this, they can have a direct view of what is happening at all times, as well as record footage in order to use it for disciplinary issues. They also protect the facility during unsupervised times by providing evidence in cases of possible theft or vandalism. This footage can also be provided to police if needed. The CCTV footage system protects children from one another and themselves by preventing physical altercations among peers and bullying and provides real-time monitoring of each child for lead poisoning risks due to ingestion of paint chips (such as from finger paints).
CCTV surveillance systems at childcare centres also serve as an effective way to prevent criminals from gaining entry or to catch those who attempt to do so. The system's interconnection of all cameras makes it easy for a single person to enter the entire premises and its HD quality recordings provide clear distinguishable monitoring on any activity that takes place. They also allow security the ability to view what may be happening in a particular area of a building for threats. Evidence can be gathered in cases of burglary, assault and vandalism.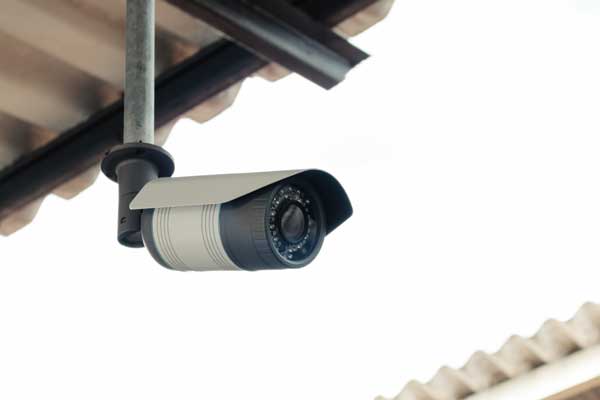 However, not all CCTV surveillance systems at childcare centres are meant to be used to monitor children. Some are actually meant to remotely monitor the teachers' performance, as well as provide evidence in investigations when a child has been abused or assaulted by a teacher.
There is no doubt that CCTV surveillance systems at childcare centres have many advantages to offer, as well as their ability to trap those who wish to do harm. They are also important for those businesses that deem it necessary for such places in order to prevent theft, vandalism and violence from taking place. Many childcare centres will not go through the trouble of installing these systems by themselves but rather choose to purchase them from third party vendors. These vendors install and maintain the CCTV surveillance systems for some or all their clients.
Security cameras or closed-circuit television systems for a business provides optimum performance and efficiency. The good news is that you can now set up and install security cameras for business without spending a fortune. Security is imperative for a company to prevent trespassers and robbers. It is also essential to safeguard valuable equipment necessary for running the business. Physical safety and digital are both equally crucial for a company to function without any glitch. A sturdy and robust security system will ensure business owners and security staff work with peace of mind. CCTV installation cost is also much lower for business entities and is an excellent investment for every organization.
A well-installed security system can be beneficial to your business in many ways:
It can result in the reduction of theft and Robbery.
It will protect and safeguard the interest of employees
It helps build security
It allows remote monitoring from a smartphone, tablet, or any portable device.
It prevents trespassers from attempting to gain access to the facility.
Closed-circuit television or CCTV camera system usage only strengthens the security levels for a business, be it a small, medium, or large organization. It plays a significant role in extending the protection and safety of the employees and customers. Every business must weigh the pros and cons of having a surveillance system installed. It would help if you also looked for the CCTV installation cost, among many other factors that you consider. You can check out the CCTV services in Singapore. There are many authorized CCTV dealers available for you to choose from.
A very cost-effective yet highly efficient way of providing security in the workplace is by using Closed Circuit Television. CCTV systems let businesses cut down on costs and lower the risks of Robbery, fire, etc. You can choose from various cost-effective, durable, and high-resolution cameras designed for several applications as a business. These cameras are made to offer solutions to meet the needs of security professionals.
Security cameras and video surveillance are necessary for the overall security of your business. If you are a business that is still deciding on whether or not to have a video surveillance system, then it's high time that you should seriously consider it.
One of the most important reasons why you should get CCTV is that it acts as a deterrent to criminals. CCTV cameras are not only capable of recording events, but also storing them for playback and retrieving evidence in future occasions which will aid in prosecuting criminals.
Even though you might think your business has nothing to hide, being able to preserve evidence of any misdeeds will encourage more business owners to have CCTV installed at their premises.
For those businesses that sell products online or over the phone, having an inexpensive security system can help them deliver their services faster and in a more professional manner without incurring extra costs for extra installation and maintenance work.
One of the reasons you should install a camera with sound capture and full colour is because in a childcare center there are young kids and you need to see everything they are doing clearly to prevent an accident or to determine the cause of the accident. Why sound is needed is because the teachers need to know if the child is crying or there are any unusual sounds. The camera should be pointing at the area where the children are and as well as the sleeping area.
There are a few different types of CCTVs available.
The cameras that are installed outdoors are weatherproof so they can withstand change in temperature. The cameras consist of 4 types:
Outdoor cameras are highly recommended for homes and businesses because these can be used for surveillance and security purposes. These can also be mounted on a stand or it can be mounted at the top of a building. Outdoor cameras have gone through some major changes in their structure as well as efficiency. Because of this, it is now more durable than ever before. It also comes with basic to advanced features depending on what you would want from the product.
Indoor cameras do not need to be installed outdoors because they are mostly used for surveillance purposes and security. These cameras are available for purchase in a variety of sizes, colors, and shapes. The indoor camera has a stand which is made from aluminum or plastic that is durable and can withstand change in temperature.
As opposed to a CCTV camera that is stationary and has the camera, video encoder, and recorders all in one unit, an IP camera has all these components separated from each other. An IP camera is a digital video camera that transfers image data through the use of an internet protocol (IP) network. To operate an IP camera, video image information must be converted into digital data by the image sensor inside the camera before being transmitted to another location over the network. This network may be wired or wireless local area network (LAN), thus enabling remote viewing via mobile phones and personal computers (PCs).
Different Types of CCTV and their price range
| CCTV Models | Price Range |
| --- | --- |
| 1 x 2MP IR Dome Camera | $400-$550 |
| 4 x Day & Night 2MP IR Dome Camera | $800-$950 |
| 8 x Day & Night 2MP IR Dome Camera | $1,600-$1,800 |
| 8 x Day & Night 4MP IR Dome Camera | $1,900-$2,200 |
CCTV cameras must be installed in every preschool by July 2024, and parents are permitted to request access to the footage under certain circumstances that are considered reasonable. To find out more about First Solution's clients, do visit our website address here – https://www.firstsolution.com.sg/gallery/.