Singapore Office CCTV Installation Services

At our company, we understand the importance of securing your business premises. One way to ensure that your business is secure is by installing a CCTV system. In this article, we will explore the benefits of CCTV systems, the different types available, and the factors to consider when choosing a CCTV system.
We have developed a rapid and efficient process to have your CCTV systems operating as soon as possible. Here's how we carry out our CCTV installation to keep your office secure and protected.
Contact us via telephone or email to schedule a date and time for your free on-site survey. Our team will arrive at your premises at the agreed time to take measurements and assess the site for future installation with no strings attached.
Recommendations and Quotes
Shortly after the free survey, we will send you a full report of our findings and recommendations for installing your new video surveillance systems, along with the relevant price quotes. You can then decide whether you wish to work with us before you spend a dollar!
Once we have agreed on a date and time that is convenient for you, our skilled team will install the security camera systems of your choice, either during or outside of your business's operating hours.
Our team of engineers will run a number of performance and functionality tests to guarantee that your CCTV system is performing efficiently. We may also provide training for your personnel on how to use the new system efficiently.
Benefits of CCTV Systems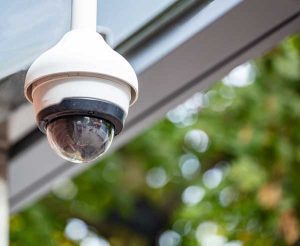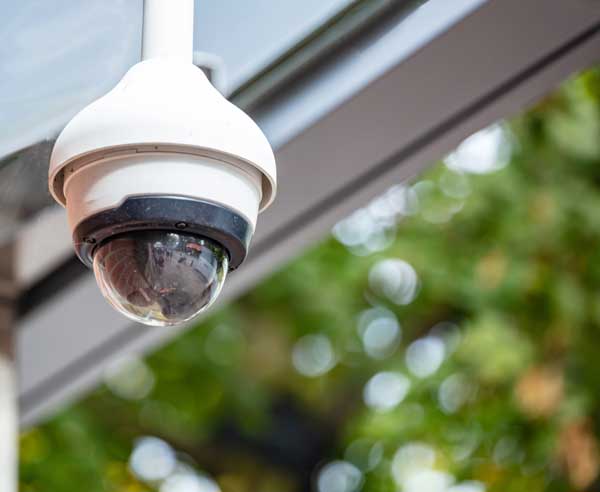 CCTV systems offer several benefits, including:
Crime Deterrence: CCTV cameras can operate as a disincentive to potential thieves and vandals, as they know that their acts are being filmed.
Evidence Collection: In the event of a crime, CCTV footage can be utilized as evidence to identify suspects and provide crucial information to law authorities.
Remote Monitoring: CCTV systems may be accessed remotely, allowing business owners to monitor their properties in real-time, even when they are away.
Cost-Effective: CCTV systems are cost-effective compared to paying security people to monitor your facilities.
Types of CCTV Systems
There are several types of CCTV systems available, including:
Analog CCTV Systems: Analog CCTV systems are the traditional type of CCTV system that uses coaxial cables to transmit footage to a recording device. They are the most common type of CCTV system used in businesses today.
IP CCTV Systems: IP CCTV systems use internet protocol (IP) to transmit footage over a network. They offer better image quality and can be accessed remotely.
Wireless CCTV Systems: Wireless CCTV systems use Wi-Fi to transmit footage to a recording device. They are easy to install and are ideal for businesses that do not want to run cables.
Factors to Consider When Choosing a CCTV System
Coverage Area
The coverage area of the CCTV system is one of the most important factors to consider when choosing a CCTV system. It is essential to determine the number of cameras needed to cover the entire area. Factors such as the size and layout of your business premises, the number of entry points, and the type of business you run can affect the number of cameras required. Our team of experts can conduct a site survey to determine the optimal placement and number of cameras needed for your business.
Image Quality
The image quality of the CCTV system is crucial, especially if you need to identify suspects or capture details of a crime. Analog CCTV systems offer lower image quality than IP and wireless CCTV systems. IP CCTV systems offer higher image quality and can capture more details than analog systems. Our company offers a range of CCTV systems with high-resolution cameras that provide clear and detailed footage.
Storage Capacity
The amount of storage required depends on the number of cameras and the duration of the footage you want to keep. Analog CCTV systems typically use DVRs (Digital Video Recorders) to store footage, while IP and wireless CCTV systems use NVRs (Network Video Recorders). Our company offers a range of storage options, including cloud-based storage, to suit different business needs.
Budget
CCTV systems come in a range of prices, and you should choose a system that fits within your budget. It is important to remember that a higher-priced CCTV system may offer better features and higher image quality. Our team of experts can recommend a CCTV system that fits your budget and provides the necessary features for your business.
1 IP HikVision Dome CCTV – $600 . 2 IP HikVision Dome CCTV – $800. 3 HikVision IP Dome CCTV – $1000. 4 HikVision Dome CCTV – $1200
Includes Installation and Cabling, 1TB HDD and 1 Year Free Warranty
At First Solution Group,  we offer CCTV Camera installation services for businesses and homes.  We offer various affordable packages for every CCTV requirement from our clients. Includes Installation and Cabling, DVR and 1 Year Free Warranty
Mark the location where you'll connect the bracket for mounting. Drill the holes then insert raw plugs before putting the bracket on. For wired cameras, you have to thread the wires back through the wall to join it to the monitoring source. Thus, make sure that the holes are big enough to draw the wire through.
Attach and secure the camera. Plug the power wire into a socket. Some wireless cameras work without power cards, but you do need to refresh their battery packs.
Put the DVR (Digital Video Recorder)in a secure area. We recommend storing it within a lockable enclosure to preserve your surveillance data. Meanwhile, instead of DVRs, wireless CCTV cameras utilize NVRs (Network Video Recorders), which you may install the same manner.
Design the cable paths from the cameras to the DVR. If you're dealing with interior wires, put them below carpets, along skirting boards or near ceiling cornices. For outdoor cameras, use wire mouldings to keep the cables stable and safe from tampering.
Plug the network wire to the internet router. IP cameras utilize a Cat 5 or Cat 6 cable, whereas analogue HD cameras require a BNC cable and a DC pin connection.
Attach each camera to the DVR or NVR. Finally, connect the DVR to the screen where you want the video stream. We propose utilizing HDMI for the display for a greater resolution.
Switch on your CCTV Cameras and DVR or NVR, examine the video stream to determine whether the cameras are recording their intended locations. Modify their angles to allow for blind areas. If certain cameras aren't operating, check the connections and network clips.Wired CCTV cameras may be tough to install, especially if you know nothing about wiring. For a quick and straightforward installation, go for wireless cameras instead. They rely on wireless receivers to stay connected, so there's no need for sophisticated cable design. Simply make sure that each camera is inside the main hub's range.
CCTV (closed-circuit television) installation is becoming increasingly common in many public and private spaces, and for good reason. Here are some of the benefits of CCTV installation:

Deterrence of Crime: The presence of CCTV cameras can act as a deterrent to potential criminals, who may be less likely to engage in illegal activity if they know they are being monitored.
Evidence Gathering: If a crime does occur, CCTV footage can provide valuable evidence for law enforcement and prosecution. It can help identify suspects, track their movements, and provide details of the crime itself.
Monitoring of High-Risk Areas: CCTV cameras can be installed in areas that are particularly vulnerable to crime, such as parking lots, alleys, or building entrances. This can help keep these areas under surveillance and reduce the risk of criminal activity.
Remote Monitoring: With the ability to remotely access CCTV footage, security personnel can monitor a space from a remote location. This is particularly useful for large facilities or those with multiple sites.
Improved Safety: CCTV installation can improve the safety of individuals by allowing for rapid response to emergency situations or accidents.
Business Management: CCTV can help with employee management, ensuring that employees are following proper procedures and not engaging in misconduct.
Cost Savings: By preventing crime, reducing the need for security personnel, and providing remote monitoring capabilities, CCTV installation can result in cost savings for businesses and organizations.

 

Overall, CCTV installation can provide many benefits for homes, businesses, and communities.
Why Choose Us?
1st Solution Group is a well-established CCTV service provider in Singapore. Established in 2002 and having 10 years of experience, we specialise in security systems such as Close Circuit Television (CCTV), Data Communications, Security Systems, Phone Systems, Alarm Systems, Door Access, Time Attendance and many more.
Be assured that our workmanship will meet your requirements and providing you with 24/7 after-sales service.