How can You Save Electricity in Your Warehouse?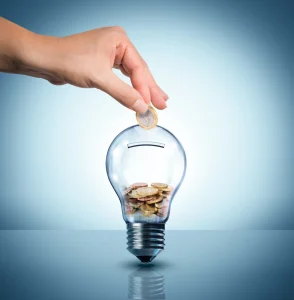 Reducing monthly energy costs can have a significant impact on the operational costs and profitability of a warehouse. In addition to financial benefits, there are other crucial reasons why warehouses should prioritize energy conservation. Energy-efficient technologies can improve the comfort of the warehouse environment and increase productivity.
Three Reasons for Energy Conservation in Warehousing
Lower Energy Costs: Running an inefficient warehouse can be more expensive than one with energy-saving technologies. Power-hungry equipment, heat and cold loss, inadequate ventilation, and inefficient lighting can all contribute to increased energy costs.
Sustain Productivity: Energy-efficient systems tend to produce more and disperse power better, which can increase equipment effectiveness and service life.
Increase Employee Satisfaction: Energy-efficient working conditions can contribute to happier employees who enjoy high-efficiency lighting, sufficient ventilation, appropriate temperature management, and efficient machinery.
Ten Common Challenges for Energy Efficiency in Warehousing
It can be challenging for warehouses to make their structures more energy-efficient due to the wide range of architectural components that require attention. Here are ten common obstacles to warehouse energy efficiency:
Inadequate Building Insulation: Many older buildings lack sufficient insulation in their ceilings, walls, and both interior and exterior walls. This can lead to energy loss and increased costs.
Outdated HVAC Systems: HVAC systems that are outdated or improperly maintained can waste energy and increase costs.
Inefficient Lighting Design: Inefficient lighting design can also contribute to energy loss and increased costs.
nadequate Ventilation: Poor ventilation can lead to discomfort for employees and increased energy costs.
Leaky Building Shell: A leaky building shell can cause energy loss and make it difficult to maintain a consistent temperature.
Outdated Equipment: Outdated equipment can be less energy-efficient than newer models.
Inefficient Material Handling: Inefficient material handling practices can waste energy and increase costs.
Lack of Automation: Lack of automation can lead to inefficient processes that waste energy.
Overreliance on Fossil Fuels: Overreliance on fossil fuels can contribute to higher energy costs and negative environmental impacts.
Lack of Employee Training: Lack of employee training on energy-efficient practices can result in inefficient energy use and increased costs.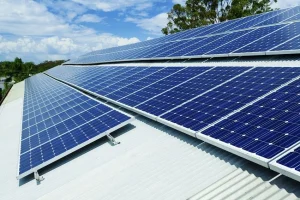 Looking for a sustainable energy source that can save you money on your electricity bills?
First Solution Group's solar panels are your answer! Our panels are built to last, and they'll convert sunlight into electricity with an impressive efficiency rate. Plus, using solar power can help you reduce your carbon footprint and protect the environment. So don't hesitate – switch to solar power with First Solution Group today and start enjoying a cleaner, more sustainable future for your home or business!
March 13, 2023
Categories: