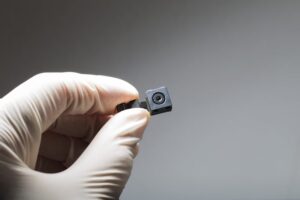 What Are Hidden Cameras?
Types of Hidden Cameras
Hidden cameras, often referred to as spy cameras or covert cameras, come in a plethora of shapes and sizes to suit various needs. They can range from pinhole cameras that are no bigger than a coin to more sophisticated models that can be disguised as everyday household items like alarm clocks, picture frames, or even smoke detectors. The primary purpose of these cameras is to record activities without attracting attention.
Covert Cameras
Covert cameras are designed to be as inconspicuous as possible. They are often embedded in everyday objects and are virtually undetectable to the untrained eye. These cameras are ideal for situations where discretion is paramount, such as in undercover operations or personal security measures.
Spy Cameras
Spy cameras are a subset of covert cameras but are often even smaller and more discreet. They are commonly used in espionage and can be concealed in items as small as a pen or a button on a shirt. The technology behind these cameras has evolved significantly, allowing for high-quality video recording in incredibly compact forms.
Nanny Cams
Nanny cams are hidden cameras specifically designed for monitoring caregivers or domestic help. They are usually integrated into common household items like stuffed toys or bookshelves to remain inconspicuous. These cameras have gained popularity among parents who want to ensure their children are well taken care of in their absence.
How Does Hidden Camera Work
The Mechanics Behind Hidden Cameras
Understanding how hidden cameras work can be quite fascinating. At their core, these devices are miniature video cameras that have been modified to fit into everyday objects. They often come equipped with a variety of features such as motion detection, night vision, and Wi-Fi connectivity.
Motion Detection
One of the most sought-after features in hidden cameras is motion detection. This technology allows the camera to start recording only when it senses movement within its field of view. This not only saves storage space but also makes it easier to review footage, as you won't have to sift through hours of inactivity.
Night Vision
Night vision is another crucial feature that has been integrated into modern hidden cameras. Using infrared technology, these cameras can capture clear footage even in complete darkness. This is particularly useful for security applications where monitoring is required round the clock.
Wi-Fi Connectivity
The advent of Wi-Fi technology has been a game-changer for hidden cameras. With Wi-Fi-enabled devices, you can stream live footage directly to your smartphone or computer. This allows for real-time monitoring and gives you the ability to act swiftly should the need arise.
---
Legal Implications and Ethical Considerations
Laws Governing Hidden Cameras
It's crucial to understand that while hidden cameras can serve a variety of useful purposes, their use is governed by laws that vary from jurisdiction to jurisdiction. Unauthorized surveillance can lead to severe legal repercussions, including fines and imprisonment.
Consent and Privacy
In many places, it's illegal to record someone without their consent, especially in settings where privacy is expected, such as bathrooms or bedrooms. Always make sure you're aware of the laws in your area before setting up a hidden camera.
Commercial Use
Businesses also need to tread carefully when it comes to using hidden cameras. While it's generally acceptable to monitor public areas like showrooms or lobbies, recording in areas like restrooms or changing rooms is usually against the law.
---
FAQs
How can I spot a hidden camera?
Spotting a hidden camera can be challenging due to their discreet nature. However, you can look for signs like oddly positioned objects, small holes in walls or objects, and wires that seem out of place.
Is it legal to use hidden cameras in the workplace?
The legality of using hidden cameras in the workplace varies by jurisdiction and the specific circumstances. Generally, employers have the right to monitor public areas, but employee consent is often required.
Can hidden cameras record audio?
Yes, some hidden cameras come equipped with audio recording capabilities. However, recording conversations without consent is illegal in many jurisdictions.
---
Conclusion
Hidden cameras have evolved significantly over the years, offering a range of features that cater to various needs. Whether you're looking to enhance your home security or monitor your workplace, understanding how these devices work can help you make an informed decision. However, it's crucial to be aware of the legal implications to ensure you're using these devices responsibly.
October 2, 2023
Categories: