Introduction
In the bustling city-state of Singapore, the push for sustainable energy solutions is more pressing than ever. With limited land and high energy demands, solar power has emerged as a viable and increasingly popular option. But have you ever wondered what happens to a solar panel from its inception to its end-of-life? Understanding the lifecycle of a solar panel not only provides insights into its efficiency but also its long-term sustainability. In this comprehensive guide, we'll walk you through each stage of a solar panel's life, focusing on the unique context of Singapore.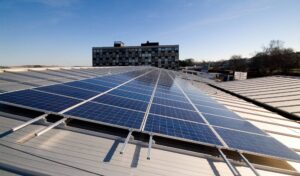 Manufacturing: The Birth of a Solar Panel
Raw Materials
The journey of a solar panel begins with the extraction of raw materials. Silicon, the primary component of most solar panels, is derived from quartz. Other materials like metals, glass, and wiring are also essential. Singapore, being resource-scarce, imports these raw materials, making the supply chain an important consideration.
Production Process
Once the raw materials are sourced, they undergo several processes to transform into photovoltaic (PV) cells. These cells are then assembled into a panel. Singapore has been making strides in high-tech manufacturing, and solar panels are no exception. Companies like REC Group have facilities in Singapore that focus on innovative and efficient production methods.
Quality Control
Before leaving the factory, each panel undergoes rigorous quality control tests. Given Singapore's tropical climate, panels must be resilient to high levels of humidity and heat. Local manufacturers often tailor their quality control measures to meet these specific needs.
Invest in a Sustainable Future with First Solution Group
Understanding the lifecycle of a solar panel is the first step towards a greener, more sustainable future. At First Solution Group, we not only provide top-notch solar panel installations but also offer end-of-life solutions, ensuring that your investment is as sustainable as possible. With our cutting-edge technology and commitment to quality, you can be part of Singapore's renewable energy revolution.
Reach out to us now to find out how you can make a lasting impact!
Installation: The Active Life of a Solar Panel
Site Assessment
Before a panel can start generating electricity, a suitable location must be found. In land-scarce Singapore, options like rooftops, water bodies, and even vertical installations on buildings are explored. Solar leasing and community solar projects are also gaining traction.
Installation Process
The installation process involves mounting the solar panel and connecting it to the grid. In Singapore, this is often facilitated by grants and incentives from the government, such as the SolarNova programme, which aims to accelerate solar adoption in public spaces.
Maintenance and Monitoring
Once installed, solar panels require minimal maintenance, usually just regular cleaning and occasional checks by technicians. Many installations in Singapore are equipped with smart monitoring systems that provide real-time data on energy generation and flag any issues for immediate attention.
End-of-Life: Recycling and Disposal
Decommissioning
The industry standard for most solar panels last about 25 to 30 years, a solar panel's efficiency starts to decline, marking the beginning of its end-of-life stage. However, most manufacturers offer production warranties for 25 years or more.
Recycling
Singapore is working on developing efficient recycling facilities for solar panels. Components like glass and metals can be easily recycled, but the challenge lies in recycling silicon cells. Research is ongoing to make this process more cost-effective and environmentally friendly.
Waste Management
For panels that are not recycled, proper disposal methods are essential to minimise environmental impact. Singapore's waste management facilities are exploring ways to safely dispose of solar panels, adhering to stringent environmental regulations.
Challenges and Innovations: Adapting to Singapore's Unique Landscape
Space Constraints
One of the most pressing challenges in Singapore is the lack of space. Traditional solar farms require large tracts of land, which is a scarce resource in this city-state. However, innovative solutions like floating solar farms on reservoirs and vertical solar installations on building facades are emerging to combat this issue.
High Humidity and Heat
Singapore's tropical climate poses another challenge. High levels of humidity and heat can affect the efficiency and longevity of solar panels. Manufacturers are now producing panels with special coatings and materials designed to withstand these conditions.
Policy and Regulation
While the Singapore government is supportive of renewable energy, navigating the regulatory landscape can be complex. Initiatives like the SolarNova programme and various grants aim to simplify this, but there's still work to be done in streamlining the process for both consumers and businesses.
The Future of Solar Energy in Singapore
Technological Advancements
As technology advances, we can expect solar panels to become even more efficient and adaptable to Singapore's unique needs. Research into flexible and transparent solar cells could revolutionise the way we think about solar installations, making it possible to integrate them into windows, car roofs, and other unconventional locations.
Government Initiatives
The Singapore government has set ambitious targets for solar energy, aiming to deploy at least 2 gigawatt-peak of solar energy by 2030. Programmes like the SolarNova initiative and the U-Save rebates for households are steps in this direction.
Public Awareness and Education
For solar energy to truly take off in Singapore, public awareness and education are key. More people need to understand the benefits, costs, and implications of switching to solar energy. Schools, community centres, and local organisations can play a significant role in this.
Conclusion
Understanding the lifecycle of a solar panel—from manufacturing to recycling—is crucial for anyone considering this sustainable energy option, especially in the unique context of Singapore. As we've seen, each stage presents its own challenges and opportunities. However, with technological advancements and strong government support, solar energy is not just a viable option for Singapore; it's fast becoming a necessity.
By being aware of the entire lifecycle, consumers can make more informed decisions and contribute to a more sustainable future for the city-state. As Singapore continues to innovate and adapt, solar energy will undoubtedly play an increasingly significant role in shaping the nation's energy landscape.
Ready to Make the Switch to Solar?
If you've been inspired by the endless possibilities of solar energy in Singapore, there's no better time to make the switch. At First Solution Group, we offer comprehensive solar panel solutions tailored to meet Singapore's unique challenges. From site assessment to installation and maintenance, our team of experts will guide you through every step of your solar journey. Don't miss out on the future of sustainable energy; contact us today to get started!
Additional Resources:
October 26, 2023
Categories: